Lysteda Fails To Improve Traumatic Brain Injury Recovery: Study
September 15, 2020
By: Martha Garcia
The clotting drug Lysteda failed to provide any significant improvement in patients suffering from traumatic brain injury, according to the findings of a new study.
Lysteda (tranexamic acid) is used to help prevent bleeding and hemorrhage among patients with certain conditions, such as bleeding disorders. It is used to prevent and reduce bleeding major surgery, pulling teeth, or to stop heavy menstrual bleeding.
Researchers from Duke University hypothesized giving Lysteda to head injury patients could help reduce brain bleeds and help improve their recovery.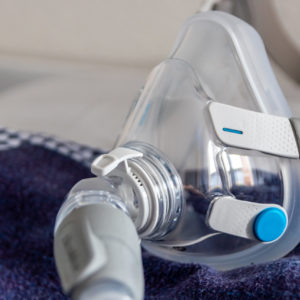 Did You Know?
Millions of Philips CPAP Machines Recalled
Philips DreamStation, CPAP and BiPAP machines sold in recent years may pose a risk of cancer, lung damage and other injuries.
Learn More
However, according to findings of a study published in the Journal of the American Medical Association (JAMA) on September 8, treating patients with Lysteda in the ambulance before they reach the hospital and while at the hospital did not help improve their disability or death rates,
Researchers at Duke University conducted a randomized multi-center clinical trial at 20 trauma centers in the United States and Canada from May 2015 to November 2017. The study included 966 patients over the age of 15 with moderate to severe traumatic brain injury who were enrolled within two hours of injury.
The study used three interventions to evaluate the use of tranexamic acid, or Lysteda. One group was treated with 1 g of Lysteda by paramedics then given 1 g of Lysteda at the hospital using an 8-hour infusion. The second groups was given 2 g of Lysteda by paramedics and an in-hospital 8-hour infusion of a placebo. The third group was given a placebo by the paramedics and an 8-hour infusion placebo at the hospital.
On average, patients had a Glasgow Score of 8, which is a neurological scale used to assess a person's consciousness. A score of 3 would indicate deep unconsciousness and 15 indicating completely alert with no issues.
Overall, 65% of patients who took Lysteda had a lower Glasgow score. Comparatively, 62% of patients in the placebo group had a lower score, which researchers determined was not a statistically significant difference.
The data also indicated there was no statistical difference for 28 day death rates, six month disability rating scores, or progression of intracranial hemorrhage.
Researchers argue the small statistical difference seen could mean the difference of reducing deaths by 560 people per year, based on an estimated 56,000 TBIs occurring in the U.S each year. Or if the absolute reduction in the study was real it could possibly reduce all cause mortality by 1,6000 deaths each year.
More research would be needed to determine if the small statistical difference was accurate among all patient populations or was only a factor in this case.
Traumatic brain injury, or a typical concussion, is the leading cause of death and disability due to trauma in the United States. Patients who suffer TBIs have an increased risk of suicide later and an increased risk of developing Dementia.
"*" indicates required fields