Study Questions Link Between Macrolides and Birth Defects
February 25, 2021
By: Irvin Jackson
Following prior research which suggested there may be a birth defect risk with macrolide-based antibiotics, such as Zithromax, Zpack and other widely used medications, the findings of a new study indicate concerns about use of the medications during pregnancy may be unwarranted.
In findings published this month in the medical journal The BMJ, researchers from Denmark indicate that a class of drugs known as macrolides appears to cause no increased risk of birth defects, reaching virtually opposite results from a study published in the same journal a year earlier, in February 2020.
Macrolides are a popular class of antibiotics frequently prescribed to treat common bacterial infections like respiratory infections, skin and soft tissue infections and sexually transmitted diseases. They include Zithromax, also known as Zpack or Zmax, as well as Biaxin, Dificid and Erythromycin.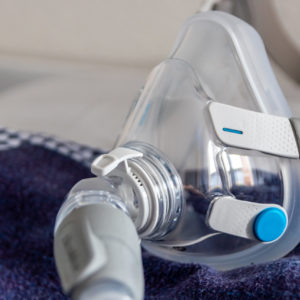 Did You Know?
Millions of Philips CPAP Machines Recalled
Philips DreamStation, CPAP and BiPAP machines sold in recent years may pose a risk of cancer, lung damage and other injuries.
Learn More
In this latest study, researchers sought to find more evidence for or against growing concerns that taking the antibiotics during pregnancy increased the risk of birth defects.
To do so, the researchers looked at data from nearly 1.2 million live birth pregnancies, of which just over 13,000 involved the use of macrolides like Zithromax and Biacin, and compared those to an equal number of women who too penicillin during pregnancy. They also compared those groups to women who had taken no antibiotics during pregnancy.
According to the findings, there were 457 infants, or 35.1 cases of birth defects per 1,000 pregnancies, among those who took macrolides. This was actually lower than the rate among women taking penicillin, who saw a rate of 37 birth defect cases per 1,000 pregnancies; with a total of 481 infants born with birth defects among that group.
The researchers found that the two numbers had no statistically significant difference, and also found the birth defect rates were not significantly statistically different from birth defects among women who took absolutely no antibiotics during pregnancy.
"In this nationwide cohort study, the use of macrolide antibiotics in pregnancy was not associated with an increased risk of major birth defects," the researchers concluded. "Analyses of the associated risk of 12 specific subgroups of birth defects with the use of macrolides in pregnancy were not significant."
This was a significantly different outcome than the study published by their United Kingdom compatriots just one year ago. According to their findings, for every 1,000 mothers given macrolides during pregnancy, 21.55 were born with major malformations, according to the findings. That compared to only 17.36 per 1,000 among mothers given penicillin.
The U.K. researchers determined that giving macrolides during the first trimester of pregnancy increased the risk of major malformations by 55%, while specifically increasing the risk of cardiovascular malformations by 62%.
Zithromax and Macrolide Heart Concerns
Previous research has shown side effects of Zithromax and other macrolide antibiotics may increase the risk of serious and potentially life-threatening heart problems.
In a 2015 study published by the Journal of the American College of Cardiology, Chinese researchers warn that the use of Zithromax or Zmax more than doubles the risks of sudden cardiac death or heart rhythm problems.
That study found the rates of sudden cardiac death and ventricular tachyarrhythmia's (VTA) was about 2.5 times higher for those taking Zithromax and similar antibiotics, such as Biaxin, quinolone, and erythromycin, than those taking no antibiotics at all.
The FDA has previously issued Zithromax drug safety communications, warning the antibiotic can cause serious and potentially fatal abnormal heart activity. The FDA indicated Zithromax can disrupt the electrical activity of the heart. The agency's conclusions came after an investigation into the risk of Zithromax heart issues  started in May 2012, examining data from a number of studies.
"*" indicates required fields