Maine Diocese Clergy Lawsuits Alleges Priest Abused Girls for Years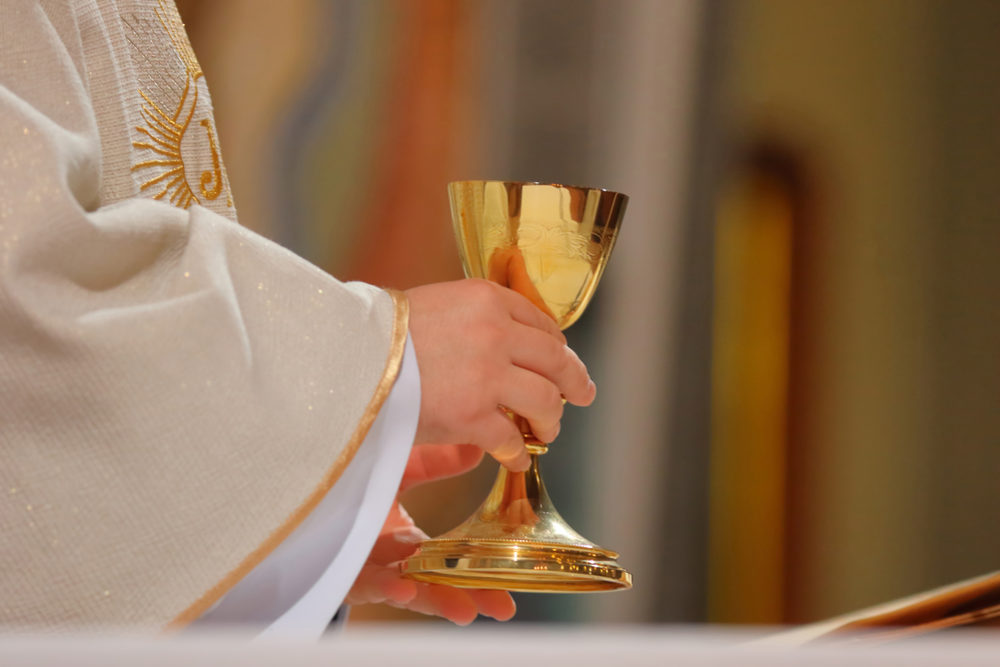 March 10, 2023
By: Irvin Jackson
A number of women have come forward to file clergy abuse lawsuits against the Catholic church in Maine, alleging that a priest sexually assaulted young girms for nearly a decade in the late 1950s and early 1960s.
According to a report published this week in the Portland Press Herald, the complaint was filed in Maine state court on March 8, pursuing claims against the Roman Catholic Diocese of Portland.
Six women joined together in pursuing the Maine Diocese clergy lawsuit, each alleging that REv. Lawrence Sabatino, a priest who died in 1990, abused girls between the ages of five and 11 from 1958 to 1967 in Lewiston and Portland, Maine.
Previously the women have been time-barred from pursuing their claims under the Maine statute of limitation. However, in 2021, Maine joined a growing number of states to pass laws repealing time limits on filing child sex abuse claims, which has allowed nearly two dozen clergy abuse lawsuit to be filed against the Catholic church diocese in Main since the law passed.
The incidents involving Sabatino allegedly took place at St. Peter Parish in Portland, and St. Patrick Church in Lewiston. Plaintiffs say the church made no effort to protect children even after they reported incidents of abuse.
One plaintiff indicates her mother approached the church about the incidents immediately after the abuse, decades ago. However, the church responded by transferring Sabatino to St. Joseph Church in Brewer, instead of taking actions to protect children from criminal sexual assaults by one of its priests.
Sabatino was one of nine priests the church publicly confirmed as known child sex abusers in 2005. At that time, he had been the subject of more than a dozen credible reports involving sexual abuse.
Widespread Clergy Sex Abuse In the Catholic Church
The legislation in Maine and other states came amid child sexual abuse problems throughout the Catholic Church, as well as the Boy Scouts of America, who have faced tens of thousands of lawsuits as a result. The Boy Scouts, which maintained a list of sexual predators who served as volunteers or employees of the organization, known as the "perversion files," was ultimately driven into bankruptcy by the allegations, and is still trying to negotiate a settlement which would move it out of bankruptcy.
In New York state, tens of thousands of child sex abuse lawsuits were filed against the Catholic church and other entities during a two year window in the state's state of limitations that was previously opened to allow survivors of prior assaults to pursue claims, regardless of how long ago the clergy abuse occurred. The Buffalo Diocese alone had at least 230 Catholic priests accused of sexually abusing minors, with eight specific priests accounting for more than 1,000 lawsuits filed in that part of the state.
While statute of limitations laws have also been enacted in a number of other states, including New Jersey, California and Louisiana. Other states are still debating similar bills that would allow survivors to hold abusers and entities that enabled their conduct accountable.
The Maryland sexual abuse statute of limitations is currently being considered by the legislature, following reports that uncovered hundreds of Baltimore clergy abuse cases. The Catholic church has reportedly spent at least $200,000 lobbying against provisions of the bill, which could expose the organization and a number of individual Diocese to millions in liability.
"*" indicates required fields