Makena Recall Recommended By FDA Panel Due to Ineffectiveness Reducing Preterm Birth Risk
October 20, 2022
By: Russell Maas
Following years of concerns that the potential side effects of Makena outweigh the potential benefits, an FDA advisory committee voted to recommend that Covis Pharma's preterm birth drug be removed from the market in the U.S., after post marketing studies failed to show a clinical benefit.
Makena (hydroxyprogesterone) was first introduced in 2011, and is the only medication approved for prevention of preterm birth among women who had a prior spontaneous preterm birth. However, critics have been calling for a Makena recall after data suggested that the drug simply does not work, with some clinical trial data even suggesting that Makena could worsen conditions commonly experienced by pregnant women, including preeclampsia and depression.
Makena Preterm Birth Side Effects
The decision to approve Makena has been widely criticized since the drug was fast tracked through the FDA's accelerated approval process, based on positive findings from a placebo-controlled trial with only 463 participants.
In early October 2019, the consumer watchdog group Public Citizen called for a Makena recall in a petition to the agency, saying it did not make sense for the synthetic hormone to remain on the market to be injected into pregnant women, who would then face the risk of side effects without any apparent benefits.
Makena concerns have grown since the release of a clinical trial, Progestin's Role in Optimizing Neonatal Gestation (PROLONG), which found Makena side effects may increase the risk of pulmonary embolism, blood clots, allergic reactions, decreased glucose intolerance, fluid retention, as well as worsening preeclampsia and depression symptoms.
Preliminary findings of a study presented in 2021, at the annual meeting of The Endocrine Society, suggested children born to women who received Makena which contains hydroxyprogesterone caproate, also known as OHPC or 17-OHPC, had upward of five times the risk of developing colon and rectal cancers when compared to the children of mothers who did not take the drug.
Makena Market Removal Recommendations
On October 29, 2019, a panel of experts that sit on the FDA's Bone, Reproductive and Urologic Drugs Advisory Committee held a hearing to discuss the efficacy of Makena. After reviewing the available data from clinical trials, the committee voted 9-7 to recommend that the FDA remove Makena from market by withdrawing approval for the treatment.
Following the recommendation and the Citizen Petition, the FDA Center for Drug Evaluation and Research (CDER) sent a Notice of Opportunity for Hearing to the manufacturers of Makena and its generic equivalents on October 5 2020, proposing to withdraw approval of the drug after post marketing studies have failed to show a clinical benefit.
The FDA noted that, in addition to lacking any tangible benefit, Makena side effects may increase the risk of serious side effects that outweigh the benefit of the drug's ability to prevent preterm births.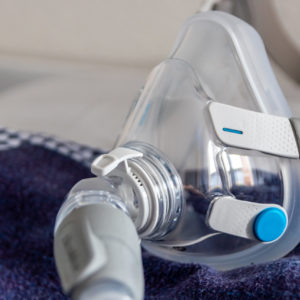 Did You Know?
Millions of Philips CPAP Machines Recalled
Philips DreamStation, CPAP and BiPAP machines sold in recent years may pose a risk of cancer, lung damage and other injuries.
Learn More
The FDA issued a Makena market withdraw update on June 14, announcing that the agency's Obstetrics, Reproductive and Urologic Drugs Advisory Committee (ORUDAC) will hold a hearing on October 17 through 19, 2022, allowing Covis Pharma to present data-driven arguments to prove the drug's efficacy for continued FDA approval.
FDA Experts Vote to Issue a Makena Recall
The three day hear held this week by the FDA's Obstetrics, Reproductive and Urologic Drugs Advisory Committee resulted in an almost unanimous vote (14-1) to remove Makena from the market, and also unanimously voted (15-0) that the postmarketing Makena trials did not show any benefit to babies.
The panel casted a 13-1 vote in favor that the drug did not prove to be effective at reducing the risk of a preterm birth in women who already had one preterm birth.
While the advisory committee's recommendations are not binding, they have a significant influence on the agency's final ruling. Given that this is the second ruling in favor of removing Makena from the market after additional time was allowed for postmarketing clinical data to be collected, a Makena recall may be forthcoming by the FDA.
"*" indicates required fields