Maryland Carbon Monoxide Poisoning Lawsuit Nets $34M Verdict
July 29, 2010
By: Staff Writers
As a result of a carbon monoxide leak at a Ruth's Chris Steak House in Baltimore City, a Maryland jury has awarded about $34 million to 20 employees who alleged that they suffered severe and permanent injuries from carbon monoxide poisoning.
TPOB Pier Five LLC and Meyer Jabara Hotels LLC, which own and manage the hotel where the restaurant is located, were found liable for negligence and intentional public nuisance, and Meyer Jabara Hotels was found liable for battery as well.
The gas leak was discovered after firefighters evacuated the downtown Baltimore restaurant on February 2, 2008, when a number of employees began vomiting or feeling sick. Carbon monoxide readings in the restaurant were found to be 400 parts per millions, which substantially exceeds the 50 part per million limit set by government regulation.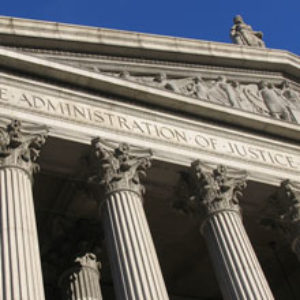 The Maryland carbon monoxide poisoning lawsuit was filed later that year on behalf of the employees and several spouses.
Investigators discovered a crack in the boiler equipment in the basement of Pier 5 Hotel Inner Harbor in Baltimore which was responsible for the problems. At trial, the hotel admitted that the leak was their fault, but contested allegations that employees had suffered permanent injuries, including brain damage and depression.
The jury awards varied widely from plaintiff to plaintiff, with some receiving as little as $75,000 and one plaintiff awarded $4.7 million. The majority of the plaintiffs appeared to receive between $1 million and $2 million.
Exposure to carbon monoxide can cause a serious and potentially life threatening condition, which can result in long term health problems. Symptoms of CO poisoning are often mistaken for other problems, as they could include nausea, headaches, flu-like symptoms and lightheadedness.
The Ruth's Chris employees' carbon monoxide poisoning lawsuit did not name the restaurant as a defendant, as Maryland workers compensation law prevents employees from filing a lawsuit in court against their employer for injuries sustained in the course of their employment.
"*" indicates required fields