Motion Filed to Consolidate Fresenius Naturalyte, GranuFlo Lawsuits
December 18, 2012
By: Austin Kirk
As a growing number of individuals file a lawsuit against Fresenius Medical Care over problems with GranuFlo and Naturalyte dialysate solutions, which have allegedly caused patients to suffer sudden cardiac arrest or die during dialysis treatments, a motion has been filed to consolidate the federal litigation before one judge for coordinated pretrial proceedings.
A motion (PDF) was filed with the U.S. Judicial Panel on Multidistrict Litigation on December 12, asking that all Naturalyte and GranuFlo lawsuits filed in U.S. District Courts throughout the country be consolidated in the District of Massachusetts as part of an MDL, or multidistrict litigation.
The petition was filed by Patricia Jones and Dwaine Haerinck, who each had a loved one die after suffering a cardiac arrest that was allegedly caused by side effects of GranuFlo or Naturalyte, two acid concentrate products sold by Fresenius that have been commonly used during dialysis treatments at clinics throughout the United States in recent years.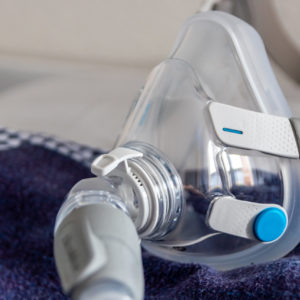 Did You Know?
Millions of Philips CPAP Machines Recalled
Philips DreamStation, CPAP and BiPAP machines sold in recent years may pose a risk of cancer, lung damage and other injuries.
Learn More
There are currently at least 11 Fresenius dialysis lawsuits filed in the federal court system, which are pending in 8 different U.S. District Courts throughout the country. However, Jones and Haerinck indicate that the number of additional cases that will be filed throughout the U.S. is expected to continue to increase, given the wide-spread use of the products.
"Plaintiffs in all pending actions contend that GranuFlo causes a rapid and unsafe elevation of bicarbonate, which creates a substantial risk of cardiopulmonary arrest and death that is unique to GranuFlo," according to the petition.
According to the complaints, Fresenius knew or should have known about the risk of problems from GranuFlo dialysis treatments, yet failed to provide adequate warnings or instructions with their acid concentrate products.
NaturaLyte and GranuFlo Linked to Risk of Heart Problems During Dialysis
Fresenius Medical Care is the largest provider of dialysis services and products in the world, owning thousands of clinics throughout the United States and manufacturing many of the products used at other clinics, including machines, dialyzers, blood lines, needles and dialysis concentrates.
NaturaLyte is a liquid acid concentrate and GranuFlo is a dry acid concentrate, both of which are manufactured by Fresenius for use as part of the dialysate solution during hemodialysis. 
The Fresenius products contain sodium acetate that allegedly converts to bicarbonate at a higher-than-expected level for most doctors, according to complaints, requiring close monitoring of dialysis patient's bicarbonate buffer prescriptions to reduce the risk of cardiovascular problems.
Fresenius issued a detailed internal memo in November 2011, warning about the risk of dialysis problems with Granuflo and NaturaLyte.  The company advised physicians in their own clinics about the importance of monitoring pre-dialysis bicarbonate levels and adjusting dialysate prescriptions to avoid the risk of cardiopulmonary arrest and death during dialysis.
The company indicated that an internal review of patients treated at 667 Fresenius clinics found at least 941 instances where individuals suffered cardiac arrest during dialysis treatments in 2010.
Although Fresenius provided information about the potential risks associated with GranuFlo and NaturaLyte to their own clinics in November 2011, they did not send the same warnings to other clinics that purchase the dialysis products until after an FDA inquiry in March 2012.  The company then sent a warning to other dialysis centers, which the FDA has classified as a Fresenius NaturaLyte and Granuflo recall.
In May 2012, the FDA warned the medical community about the risks of improper dosing with GranuFlo and NaturaLyte during hemodialysis treatments. The agency urged doctors to consider the impact of acetate levels in these dialysate concentrates when ordering or administering hemodialysis treatments.
Fresenius Litigation May Involve Large Number of Claims
Plaintiffs began filing lawsuits shortly after the recall was announced, and as more families learn that Naturalyte or Granuflo may be responsible for a cardiac arrest or death suffered by a loved one during dialysis treatment, the number of dialysis injury and wrongful death lawsuits against Fresenius is expected to continue to mount.
It is expected that the U.S. Judicial Panel on Multidistrict Litigation will schedule oral arguments on the motion to consolidate the cases at an upcoming hearing session scheduled in San Diego on March 21, 2013.
Centralization of Fresenius dialysis treatment litigation into an MDL is designed to reduce the risk of duplicate discovery in cases spread throughout the country, avoid contradictory pretrial rulings by different judges and serve the convenience of the witnesses, parties and the courts. The procedure is commonly seen in complex product liability cases where a large number of lawsuits have been filed against a limited number of defendants over the same or similar products.
If a Fresenius Granuflo MDL is established, all cases would be transferred to a single judge for coordinated handling. However, if a Fresenius dialysis settlement agreement is not reached following pretrial proceedings or early bellwether cases, each case may ultimately be remanded back to the court where it was originally filed for trial.
"*" indicates required fields