FDA Stresses Safety, Effectiveness Of MMR Vaccine As Measles Cases Continue To Rise
April 23, 2019
By: Irvin Jackson
Amid increasing reports of measles that appears to be linked to the "anti-vaxxer" campaign, federal health officials are stressing the importance and effectiveness of the Measles, Mumps, and Rubella (MMR) vaccination, which had essentially eradicated the disease until recently.
U.S. Food and Drug Administration (FDA) officials issued a measles vaccination statement on April 22, promoting the ability of the MMR vaccine to effectively prevent the infection and spread of these diseases as dozens of new cases continue to be reported each week throughout the U.S.
According to the FDA and U.S. Centers for Disease Control and Prevention (CDC), 626 individual cases of measles have been confirmed across 22 states from January 1, through April 19, 2019. The disease is spreading at an alarming rate, officials warn, with more than 70 new cases confirmed last week, and more than 80 new cases being confirmed the week prior.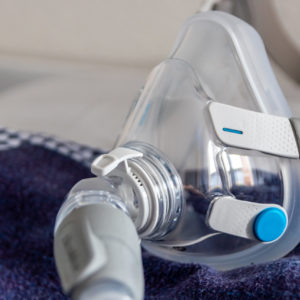 Did You Know?
Millions of Philips CPAP Machines Recalled
Philips DreamStation, CPAP and BiPAP machines sold in recent years may pose a risk of cancer, lung damage and other injuries.
Learn More
The United States is currently experiencing the second largest measles outbreak since 2000, with 2014 having confirmed 667 cases of measles for the entire year. This year has almost matched that number, and it's only April.
Measles was largely eradicated in the U.S. in 2000, when MMR vaccination rates reached 93%, which is the threshold to support what is known as herd immunity. Herd immunity is the point where enough of the population is vaccinated to protect those who are not from getting the disease; essentially stifling its movement through the population. However, many people fail to understand the disease can return if vaccinations are not maintained.
Due to the rise of the "anti-vaxxer" movement, which has been fueled by erroneous information that suggests the measles vaccine causes autism and other ailments, a growing number of children are missing necessary vaccines. There is no indication that the MMR vaccine is associated with an increased risk of autism, after one critical study making that claim was debunked and retracted after the research was discovered to be fraudulent. Even if it did increase the risk of autism, critics of anti-vaxxers note that measles can kill, autism does not.
"We cannot state strongly enough – the overwhelming scientific evidence shows that vaccines are among the most effective and safest interventions to both prevent individual illness and protect public health," Dr. Peter Marks, director of FDA's Center for Biologics Evaluation and Research, said in the statement. "Vaccinating against measles, mumps and rubella not only protects us and our children, it protects people who can't be vaccinated, including children with compromised immune systems due to illness and its treatment, such as cancer."
Measles Risks
Measles is a highly contagious illness that can be spread. Typical symptoms include rash, fever, cough, runny, nose, and watery eyes. In severe cases, measles may cause complications such as pneumonia, swelling of the brain and death. CDC data indicates one to two children out of every 1,000 who contract the disease dies from complications, while one in four require hospitalization.
According to a recent CDC study, MMR vaccination rates among young children in the U.S. have fallen below 70%; far below the level required to maintain herd immunity.
As the FDA continues to monitor the measles outbreak, officials are encouraging parents and guardians with any doubts concerning the MMR vaccination to consult with their healthcare provider for information.
The MMR vaccination statement was released just days before the commencement of National Infant Immunization Week that will run from April 27 through May 4, 2019. The promotional week is intended to highlight the importance of protecting infants from vaccine-preventable diseases and celebrate the critical role vaccinations play in protecting children, communities, and public health.
"*" indicates required fields