Patients Face Unnecessary Roadblocks In Getting Hospital Medical Records: Study
October 12, 2018
By: Martha Garcia
Despite recent efforts to increase access to medical records, a new study suggests that many patients face unnecessary roadblock when attempting to obtain their records, including steep charges and misinformation.
In a study published last week in the medical journal JAMA Network Open, Yale researchers report that only about half of hospitals allow patients to get their entire medical file when requested, and most hospitals provide inaccurate information about how patients can receive their records, and what would be included.
Researchers conducted an undercover study on the process of obtaining patient medical records from 83 U.S. hospitals. The research was conducted between August 1, and December 7, 2017, among facilities ranked in the top 20 hospitals for 16 adult specialties according to US News & World Report Best Hospitals National Rankings 2016-2017.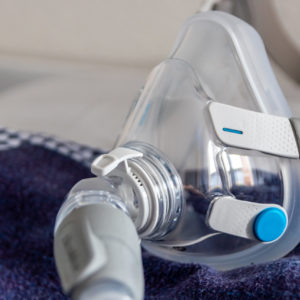 Did You Know?
Millions of Philips CPAP Machines Recalled
Philips DreamStation, CPAP and BiPAP machines sold in recent years may pose a risk of cancer, lung damage and other injuries.
Learn More
The 1996 Health Insurance Portability and Accountability Act guarantees patients can have access to their medical records within 30 days. In some states, those wait time requirements are shorter. However, the findings suggest that patient access to hospital medical records is still limited, despite the federal requirements.
Carolyn Lye, a student at Yale School of Medicine and the lead study author, indicated most of the hospitals were noncompliant with federal and state regulations concerning releasing patient medical records.
The data revealed only 53% of hospitals allowed patients the option to acquire the entire medical record. Roughly 11% provided the option of obtaining only one category of information, such as lab test results, medical history, or discharge summaries.
All 83 of the hospitals said they could release the entire medical record, but gave different answers as to what formats the records would be released in, such as paper copy, email, or CD.
Easy and timely access to patient records can be a barrier to new doctors offering appropriate medical care, including knowing what tests have been run or need to be run. It can also help patients make decisions concerning life-threatening health decisions before it's too late.
The findings indicated there were large discrepancies between the information provided on the medical records release forms and information obtained directly from workers in the medical records departments when speaking with them on the phone.
According to hospital release forms, 83% of hospitals said a pickup in person was allowed. One-quarter of hospital forms indicated fax was an allowed method, 47% of forms said the records could be emailed, 66% allowed for CD distribution, and only 25% said the records could be obtained via an online patient portal.
Comparatively, when researchers called the hospitals to get the information over the phone, 48% said patients could pick up the records in person, 17% said it could be faxed, 33% said email could be used, 42% said CD was an allowed method, and 40% said the patient portal would give them access.
The information provided via the form and via telephone varied widely from hospital to hospital. Many were noncompliant with federal regulations by refusing to provide records in the format requested by the patient.
More than half of hospitals charged patients to release the records. Some hospitals charged as much as $541 above the federal recommendation of $6.50. Some hospitals charged nearly $1 per page for a medical record containing hundreds of pages.
Roughly 8% of hospitals were noncompliant with state recommendations and had longer wait times to receive the records than was set by the state. A total of three hospitals could not be reached at all.
Researchers indicate the findings of the study demonstrate a need for stricter enforcement of federal and state policies concerning patients' access to their medical records.
"*" indicates required fields