FDA Warns of Mental Health Side Effects Linked to Ketamine Use
October 16, 2023
By: Katherine McDaniel
Federal regulators are warning of potential health risks associated with use of modified ketamine products, which have become increasingly popular as alternative therapies for mental health disorders.
The U.S. Food and Drug Administration (FDA) issued a compounded ketamine product alert on October 10, indicating that unsupervised patients taking altered versions of ketamine to treat mental health conditions are more likely to experience dangerous psychiatric reactions, worsened mental health issues, and other serious side effects.
While officials indicate that it is legal to prescribe ketamine for off-label purposes, they warn that compounded drugs, which are modified or combined in a laboratory setting to meet a specific patient's needs, are not approved by the FDA, and ketamine is not regulated or approved to treat any psychiatric disorder.
Ketamine Health Risks
Ketamine hydrochloride is a powerful and addictive anesthetic, which is a schedule III controlled drug approved by the FDA to be injected in the vein or muscle to induce or maintain general anesthesia.
The drug is commonly misused and abused as a street drug, and has been linked to increased instances of psychiatric events, including sedation, dissociation from thoughts, feelings, sense of space, time, and self, and adverse physical health events, such as increased blood pressure, changes in heart rate, labored breathing, and bladder issues. Heavy, long-term use of the ketamine can lead to irreversible urinary tract damage.
Oral formulations of compounded ketamine products have surged in popularity in recent years among patients seeking alternative therapies for psychiatric disorders, including depression, anxiety, post-traumatic stress disorder (PTSD), and other hard-to-treat mental health problems.
FDA officials warn that the unsupervised use of compounded ketamine increases the risk of dangerous psychiatric reactions, including sedation or dissociation events, worsened mental health disorders, and caused health problems like increased blood pressure, respiratory depression and urinary tract issues that can lead to incontinence.
The agency has become aware of at least one adverse incident involving a patient who experienced shallow breathing, known as respiratory depression, after taking an oral compounded ketamine medication for treatment of PTSD. The patient had twice the ketamine blood level typically seen for anesthesia purposes.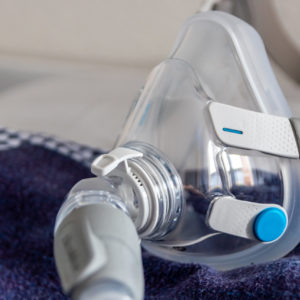 Did You Know?
Millions of Philips CPAP Machines Recalled
Philips DreamStation, CPAP and BiPAP machines sold in recent years may pose a risk of cancer, lung damage and other injuries.
Learn More
The FDA indicates there has been a recent increase in patients seeking ketamine prescriptions via online telemedicine platforms. The agency warns that administering the medications at-home puts patients at a higher risk of experiencing unpredictable psychiatric complications, due to the lack of information provided before taking the medications, varying dosage amounts, and lack of on-site monitoring by a healthcare provider.
The warning applies to the unsupervised use of ketamine when it is prescribed as an alternative psychiatric therapy by online pharmacies. Officials reiterate that ketamine is not approved for treatment of certain psychiatric disorders, with the exception of ketamine-derived Spravato, a nasal spray with the esketamine molecule included, which is approved for treatment-resistant depression and major depressive disorder, and requires supervision after it is administered.
Consumers are encouraged to report any adverse reactions they experienced after using a compounded ketamine product to their healthcare provider, and to report any quality problems to the MedWatch Adverse Event Reporting program.
"*" indicates required fields