FDA Warns of Airway Obstruction Risks Linked to Medtronic EMG Endotracheal Tubes
April 28, 2022
By: Irvin Jackson
Federal regulators are warning doctors there may be a risk of brain damage from Medtronic silicone-based endotracheal tubes, following reports of patient injuries and deaths.
The U.S. Food and Drug Administration (FDA) sent a letter to healthcare providers on April 27, warning of airway obstruction risks linked to Medtronic NIM Standard Reinforced EMG Endotracheal Tubes and Medtronic NIM Contact Reinforced EMG Endotracheal Tubes. The agency did not indicate how many patient injuries or deaths were associated with the devices, or whether there would be a Medtronic EMG Endotracheal Tube recall.
The tubes are inserted into the trachea to feed oxygen and remove carbon dioxide directly from the lungs to help patients breathe. These tubes also have electrodes for monitoring nerves and the laryngeal musculature. The Medtronic NIM tubes are the only silicone-based EMG tubes marketed in the U.S. and the FDA indicates reports suggest the silicone tubes are more prone to airway obstruction incidents.
"The FDA has received reports of serious adverse events and deaths after airway obstruction for silicone-based EMG endotracheal tubes. According to these reports, there is a risk of airway obstruction, ventilation failure, oxygen deprivation, and death," the FDA letter states. "The root cause and incidence rate of these events is not known at this time. To date, the FDA has not received similar reports for EMG tubes made from PVC."
The agency's letter set out several recommendations for healthcare providers. The FDA urged doctors to be aware of the potential risk of airway obstruction and ventilation failure linked to the tubes, to be prepared to take immediate steps to reestablish a safe airway if a failure occurs, and to not reintubate such patients with silicone-based EMG endotracheal tubes.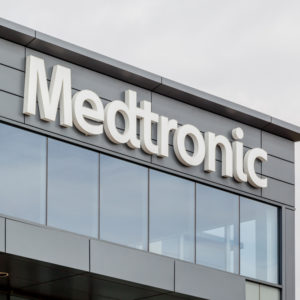 In addition, the FDA called for doctors to follow the instructions for use on the Medtronic devices' labels to minimize the risk of obstruction and ventilation failure, and to report any adverse events to the FDA promptly as it continues to try to identify and better understand the cause of the airway obstruction and ventilation failures.
The FDA indicates it is working with Medtronic to evaluate the issue and identify potential causes of the problems. The agency says it will inform the public when any new, significant information becomes available.
Adverse events linked to the Medtronic EMG endotracheal tubes can be submitted to the FDA's MedWatch adverse event reporting program.
"*" indicates required fields