Study Links High Doses of Medtronic Infuse and Cancer Risk
September 18, 2013
By: Irvin Jackson
The findings of a new study suggest a potential link between spinal surgery involving Medtronic Infuse and the risk of cancer.  
In a study published in the Journal of Bone & Joint Surgery earlier this month, researchers from Stanford's School of Medicine found that exposure to large doses of Medtronic Infuse's recombinant bone morphogenetic protein-2 (rhBMP-2) was associated with an increased rate of new cancer diagnoses among patients.
The findings are the latest in a string of studies that have raised concerns concerns about problems with Medtronic Infuse BMP.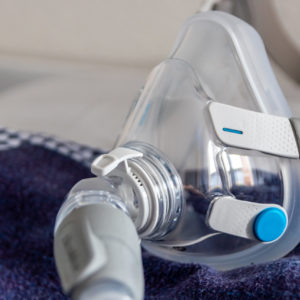 Did You Know?
Millions of Philips CPAP Machines Recalled
Philips DreamStation, CPAP and BiPAP machines sold in recent years may pose a risk of cancer, lung damage and other injuries.
Learn More
Researchers looked at data on hundreds of patients with degenerative lumbar spine conditions who underwent spine surgery that included either a high dose of rhBMP-2 or an autogenous bone graft. The comparison of the two groups revealed that the group given Infuse were nearly seven times more likely to be diagnosed with cancer over the following two years. Those implanted with Infuse had a new cancer incidence rate of 3.37 per 100 person years, as compared to 0.50 per 100 person years among those who were operated on without the use of Infuse.
This study is a follow up to findings presented by the editor of the Spine medical journal in 2011, which identified a link between cancer and Medtronic Infuse surgery. According to those findings, patients implanted with rhBMP-2 were 2.5 times more likely to develop cancer within the next year, and that risk increased fivefold after three years. Types of cancer linked to Medtronic Infuse bone growth could include breast cancer, pancreatic cancer and prostate cancer.
While researchers have said that Infuse is probably not a carcinogen itself, if it is linked to a higher cancer risk, then it is probably as a cancer promoter.
Earlier this month, another study was published in the medical journal Neurosurgery that found an increased risk of benign tumors with Medtronic Infuse BMP. That study was conducted by Duke University researchers, involving about 4,600 patients.
Medtronic Infuse Concerns
Worries have been building over the safety of Medtronic Infuse as more complications linked to the bone growth product have come to light in recent years. Critics say that the problems, which can include ectopic bone growth, respiratory problems, nerve compression, retrograde ejaculations, urinary retention and other complications, including possibly cancer, are amplified by alleged illegal marketing practices.
The company has also come under fire for allegedly tampering with scientific studies in order to make Infuse appear to be safer and more effective than data actually indicates.
Last year, a congressional investigation determined that Medtronic paid $210 million to study authors that failed to include data on Infuse complications in their reports. Those authors not only failed to disclose links to Medtronic, but the investigation also determined that Medtronic employees secretly edited and sometimes wrote parts of the studies before they were published, which encouraged the off-label use of Infuse.
A growing number of patients have filed Medtronic Infuse lawsuits, claiming that the company failed to adequately warn doctors and patients of the risks of the product, and that Infuse was illegally marketed for uses not approved by the FDA, increasing misconceptions about its safety and the health risk to patients.
"*" indicates required fields