Medtronic Infuse Lawsuit Appealed to U.S. Supreme Court Over Off-Label Marketing
September 21, 2015
By: Irvin Jackson
The U.S. Supreme Court is being asking to review whether Medtronic is still able to seek immunity from failure to warn claims under federal preemption due to FDA approval of their Infuse bone growth product, even if the manufacturer engaged in off-label promotion for uses that were never reviewed or determined to be safe by federal regulators.
A petition for certiorari was filed earlier this month in a product liability lawsuit over complications following Medtronic Infuse surgery, seeking to overturn a decision by the U.S. Court of Appeals for the 10th Circuit, which found that claims brought by Patricia Caplinger were preempted by the FDA's approval of the bone growth device and its label warnings.
Caplinger argues that preemption does not apply in her case, because Medtronic promoted their Infuse product for uses that were never reviewed or approved by the FDA, and those same "off-label" applications were how Infuse was used in her case.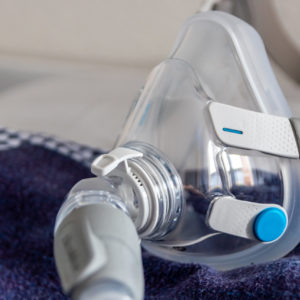 Did You Know?
Millions of Philips CPAP Machines Recalled
Philips DreamStation, CPAP and BiPAP machines sold in recent years may pose a risk of cancer, lung damage and other injuries.
Learn More
Medtronic Infuse is a newer type of bio-engineered bone graft product that has been promoted as an alternative to traditional spinal fusions, where bone is harvested from another area of the body or used from a cadaver.
The FDA only approved Infuse recombinant human bone morphogenetic protein (rhBMP-2) for limited use during spinal fusion procedures where the lumbar spine is approached through the front and the product is applied to an absorbable collagen sponge that is placed within an "LT-Cage" that is implanted to encourage bone growth and fuse the gaps between the vertebrae. However, the product has been widely used off-label during other types of spinal surgery, and many users have reported suffering catastrophic complications due to excessive bone growth around the spine.
Hundreds of Medtronic Infuse lawsuits have been filed against the manufacturer, alleging that it failed to provide adequate warnings about the risk of complications and illegally promoted the device for uses that it never established were safe or effective.
Caplinger underwent lumbar spinal fusion surgery in August 2010, when Infuse was implanted via a posterior approach, which is not approved by the FDA. Months after the spinal surgery, Caplinger began to develop foot-drop in her right leg, which was later linked to excessive bone growth caused by Infuse. This led to a tear in her anterior cruciate ligament and knee surgery in 2011.
Later in 2011, examinations found that "exuberant" bone growth around Caplinger's lumbar spine, allegedly caused by the Infuse implant. She had to have revision surgery to have the implant removed.
The U.S. Court of Appeals for the 10th Circuit dismissed Caplinger's case, finding that the failure-to-warn claims are preempted by federal law since Infuse was approved by the FDA.
If the U.S. Supreme Court grants cert in the case, their decision could have wide-ranging implications far beyond Caplinger's case, potentially impacting product liability lawsuits involving other types of medical devices that were promoted off-label.
"*" indicates required fields