Medtronic Infuse Preemption Motions Result in Continuing Questions
August 09, 2013
By: Austin Kirk
As individuals continue to file product liability lawsuits after experiencing severe problems following Medtronic Infuse bone graft surgery, questions remain about whether the cases will be pre-empted by federal law following a 2008 Supreme Court ruling that has been used as a virtual shield by medical device manufacturers in recent years.
Medtronic has filed motions to dismiss in many cases, arguing that they can not be held liable for injuries through Medtronic Infuse lawsuits, since the device was approved by the FDA. The medical device maker is employing a legal theory known as preemption, which was upheld in the controversial Supreme Court decision of Riegel v. Medtronic.
State court judges in Minnesota and Illinois have already weighed in on motions to dismiss, returning conflicting rulings on the issue. However, the Medtronic Infuse litigation continues to mount in state and federal courts throughout the country, and the question is far from resolved.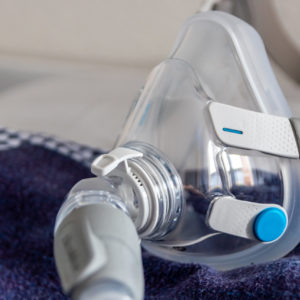 Did You Know?
Millions of Philips CPAP Machines Recalled
Philips DreamStation, CPAP and BiPAP machines sold in recent years may pose a risk of cancer, lung damage and other injuries.
Learn More
Medtronic Infuse Problems
Medtronic Infuse is a newer type of bio-engineered bone graft product, which has been promoted as an alternative to traditional spine surgery, where bone is harvested from another area of the body or used from a cadaver.
The FDA approved Infuse recombinant human bone morphogenetic protein (rhBMP-2) for limited use during spinal fusion procedures where the lumbar spine is approached through the front and the product is applied to an absorbable collagen sponge that is placed within an "LT-Cage" that is implanted to encourage bone growth and fuse the gaps between the vertebrae.
Since it was introduced, Medtronic Infuse has been widely used "off-label", with a majority of sales involving un-approved applications, such as those with multiple level fusions, where the device was used in the cervical spine, through a non-anterior approach to the lumbar spine or without the requisite LT-Cage.
Reports have suggested that such use off-label may increase the risk of side effects from Medtronic Infuse surgery, where the device causes excessive bone growth around the spine, which may cause nerve damage, paralysis, airway compression, retrograde ejaculations, urinary retention or cancer.
Although doctors are free to use approved medical devices for non-approved uses, medical device makers are prohibited from promoting or encouraging such "off-label" use, which Medtronic has been accused of doing with Infuse BMP.
Last year, a congressional investigation determined that Medtronic paid $210 million to study authors that failed to include data on Infuse complications in their reports. Those authors not only failed to disclose links to Medtronic, but the investigation also determined that Medtronic employees secretly edited and sometimes wrote parts of the studies before they were published, which encouraged the off-label use of Infuse.
Status of Litigation over Medtronic Infuse Surgeries
Most of the lawsuits over Medtronic Infuse surgery allege that plaintiffs experienced problems following the "off-label" use of the product. Plaintiffs claim that Medtronic illegally promoted Infuse for such unapproved uses by influencing journal articles, making payments to opinion leaders in the industry and having sales representatives encourage such un-approved use.
Although the FDA approved the product, plaintiffs maintain that their Medtronic Infuse cases should not be pre-empted because of the manufacturer's illegal off-label marketing, which violated FDA regulations by promoting the bone graft for spine surgery procedures that were not approved by federal regulators.
Late last month, Illinois state court Judge Eileen Mary Brewer rejected an attempt by Medtronic to have a lawsuit pending in Cook County Circuit Court dismissed. Judge Brewer found that the FDA did not apply device-specific requirements on Medtronic for the off-label use, and determined that state court claims are not prevented from providing damages for claims based on a violation of FDA regulations.
In contrast, a Minnesota state court judge granted Medtronic's motion to dimiss dozens of cases earlier this month, finding that the plaintiffs could not sue the device maker over injuries caused by Medtronic Infuse because the FDA had approved the product. Judge Laurie Miller found that Medtronic was not under legal obligation to warn of adverse effects involving off-label usage, but has allowed plaintiffs to refile their cases with more specific allegations of fraud involving the promotion of the device for non-approved uses.
A number of additional rulings in state and federal courts are expected on this issue, as well as likely future appellate court decisions as the cases make their way through the court system.
While the Medtronic Infuse preemption question remains open, patients who experienced problems following a spinal fusion surgery involving the product continue to file claims.
In June, two independent studies were published in the Annals of Internal Medicine, which re-evaluated all data from Medtronic Infuse clinical trials and concluded that the product provides no benefits over traditional spine surgery and may expose users to certain side effects.
"*" indicates required fields