Medtronic Synchromed II Lawsuit Over Infusion Pump Malfunction Survives Motion to Dismiss
September 01, 2021
By: Irvin Jackson
A federal judge has cleared the way for a product liability lawsuit to move forward over a Medtronic Synchromed II Infusion Pump malfunction, rejecting the manufacturer's effort to have the case dismissed.
The complaint (PDF) was filed last year by Regina Barnes, on behalf of Tiana Gibson, who is an incapacitated adult who experienced severe injuries after a Medtronic Synchromed II pump failed.
Gibson was implanted with the infusion pump in 2011, after an automobile accident left her with spasticity of the bilateral upper extremities, lower extremity weakness and seizures due to a traumatic brain injury.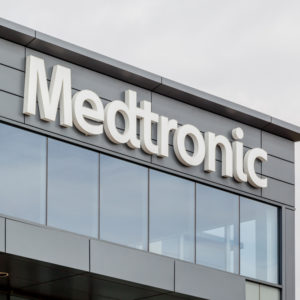 The Medtronic SynchroMed II is a small, battery powered implantable pump used to deliver prescription drugs to patients through a catheter, specifically into the spinal fluid to treat chronic pain and severe muscle spasticity in patients who are not responsive to other, less invasive, forms of drug therapies or treatments.
According to allegations raised in the lawsuit, the pump made Gibson's spasticity worse, and the original pump was removed and replaced with another SynchroMed II device in June 2017. However, that pump eventually eroded through her skin and also had to be removed and replaced with yet another Synchromed II device, which malfunctioned and failed.
The case joins a number of similar Medtronic Synchromed II lawsuits filed in recent years over problems with the infusion pump, which plaintiffs allege are caused by design defects that allow overdoses of power pain medications, or fail to provide the critical drugs when needed.
Barnes presented claims of strict liability manufacturing defect, negligent manufacturing defect, breach of warranty and negligence per se, seeking both compensatory and punitive damages.
Medtronic filed a motion to dismiss the lawsuit, arguing that the claims were preempted by federal law, and that the allegations in the complaint were inadequately pled. However, U.S. District Judge J.P. Boulee, of the Northern District of Georgia, disagreed and cleared the case to proceed in a court order (PDF) issued on August 24.
"In sum, this Court finds that Plaintiff's allegations sufficiently state a claim for strict liability manufacturing defect, negligent manufacturing defect and breach of implied warranty of merchantability," Judge Boulee ruled. "This Court also finds that the claims are sufficiently pled to avoid express and implied preemption. The remaining claims are subject to dismissal."
SynchroMed II Pump Problems
The Medtronic SynchroMed II Infusion Pump line has been plagued with problems over the last several of years, which have caused many users to suffer severe and potentially life-threatening health issues.
In 2016 Medtronic issued an Urgent Field Safety Notice indicating it was aware of more than 100 adverse events related to likely over-infusion events linked to the SynchroMed II.
Earlier, in February 2011, the FDA declared a Class I Medtronic Synchromed pump recall following reports doctors were accidentally injecting drugs directly into patients' subcutaneous tissues while attempting to refill the devices. These "pocket fills" resulted in at least eight deaths and 270 injuries requiring medical intervention.
In September 2011, a Synchromed II battery recall was announced after the company received reports of batteries becoming covered with a thin film and failing. The FDA classified that as a Class I recall as well. Class I medical device recall classifications mean that the FDA believes the device has a reasonable likelihood of causing severe injury or death.
In July 2012, the FDA sent a warning letter to Medtronic over the infusion pumps, ordering the company to put in place a plan to deal with reported failure problems. The FDA had received 567 complaints about motor corrosion in the SynchroMed II pump between then and October 2007. The corrosion caused gears to lose teeth, which lead to the motor seizing up.
The FDA finally entered into a consent decree with Medtronic over the repeated errors and manufacturing problems in April 2015, which required the company to cease manufacturing, designing and distribution of new Medtronic Syncromed II infusion pumps, except in cases where a doctor determined it was medically necessary for a patient's treatment.
Similar problems have plagued Medtronic's MiniMed Infusion Pump, which are used to deliver insulin and have been linked to a number of lawsuits involving malfunctions and failures, which caused plaintiffs to suffer severe insulin overdoses.
Patricia

August 19, 2023 at 3:55 am

I had my first pump put in close to 15 years ago. It never controlled my pain and eventually they filled it with saline and treated me orally. All was good until 2019. My doctor told me he got a visit from the DEA and was unable to keep me on my same dose of medication. He tried to wean me to a lower dose but the pain did not allow it. I had the option of either continuing to reduce the medi[Show More]I had my first pump put in close to 15 years ago. It never controlled my pain and eventually they filled it with saline and treated me orally. All was good until 2019. My doctor told me he got a visit from the DEA and was unable to keep me on my same dose of medication. He tried to wean me to a lower dose but the pain did not allow it. I had the option of either continuing to reduce the medication or get another pump since the first pump had a dead battery. I got another pump but it has not controlled the pain. On top of that, I have neuropathic pain now for the last few years that doctors are aware of but I am being forced to suffer! I am told the pump should help me. Today my doctor tried to refill my pump but was not able to because he said there was no medication in my reservoir. I have been hurting terribly and been to ER 5 times in the last few weeks. I am in so much pain but and can not get enough help. I am scheduled for an MRI tomorrow and I guess a pump study after that. I only have 2 weeks of medication in my pump if there is any there. In trying to find what could be wrong with my pump I found I have one of the pumps that was recalled in 2019 just a few months after it was implanted but no one ever told me that my pump was on the recall list. I have had enough!! I need help for the pain. I can not stand it much longer!

Rhonda

June 10, 2023 at 3:38 pm

Had my pain pump installed on May 22,2019. Was admitted to the hospital for severe pain. Pump was infected and all up my spine. Doctor's say I almost died. Was in hospital for 13 days and am still going to hospital everyday for infusions. I am in pain everyday and have to use a wheelchair and Walker to get around. I was never told about a recall.

Vicki

May 26, 2023 at 2:40 pm

My first pump worked great and received in 2010..2016 replaced due to low battery..2nd pump I would feel over medicated and was told the pump was causing my pain. 13 years since my first pump..now my spine is wrapping around cathedar...having trouble getting it removed and with pain managent..

Tamara

October 20, 2022 at 10:10 pm

I had a unit put in in 18 every year since something has gone wrong and it's quit. I had it replaced Oct 6 of 22 as well as the catheter. Severe withdrawal from Sept 14 till the 6th and everything that goes with it. 4 surgeries in 4 years from this pump and catheter with no explanation or even we will look into it. I will never do this again

Jessie

September 4, 2022 at 5:27 pm

I was in the hospital twice because of a faulty Medtronic pain pump and was never notivied>

Chris

July 21, 2022 at 1:10 pm

I had a my Medtronic pain pump replaced in 2018. In 2020 I started having bad gastro problems that no one could fix. In 2021 my pump site split open from infection and I could see my pump. The pump had a rust spot 3/8 round opposite side of the cathator. I have pictures. Pain management doctor says get a lawyer because Medtronic because Medtronic is says that he causes the infection. I have text[Show More]I had a my Medtronic pain pump replaced in 2018. In 2020 I started having bad gastro problems that no one could fix. In 2021 my pump site split open from infection and I could see my pump. The pump had a rust spot 3/8 round opposite side of the cathator. I have pictures. Pain management doctor says get a lawyer because Medtronic because Medtronic is says that he causes the infection. I have text messages between me and Medtronic representative saying that Medtronic knows nothing about the pump corrosion. I asked the doctor before surgery but he said that early failure like this has to be returned to Medtronic.

Barry

July 3, 2022 at 3:42 pm

About 12 years ago I had a Medtronic Pain Infusion Pump installed due to cronic back pain, it lasted about 8 months before I started getting really sick and my pain was just uncontrollable. It was on the second refill of the pump that I noticed that there was as much medication being withdrawn from the pump as was being put in. This resulted in the pump being replaced. Now I was just made aware th[Show More]About 12 years ago I had a Medtronic Pain Infusion Pump installed due to cronic back pain, it lasted about 8 months before I started getting really sick and my pain was just uncontrollable. It was on the second refill of the pump that I noticed that there was as much medication being withdrawn from the pump as was being put in. This resulted in the pump being replaced. Now I was just made aware that my pump had meet it lifespan and that I had six weeks to have it replaced. The Medtronic Representative was contacted to identify a Surgeon that did the procedure, I made an appointment and was seen three weeks later. I went through the pre surgery visit and was told that the scheduler was off that day but would contact me the following day. I've not been able to make contact with my Doctor, the Surgeon and I stopped hearing from the Medtronic Representative. I'm now left with a pump filled with medication that will be dead in 9 days.

Robert

June 7, 2022 at 3:14 am

Pump removal denied.

Hugh

May 18, 2022 at 4:53 pm

My first Medtronics pain pump installed in 2007 just stopped in 2013 so I had another put in and it just stopped in 2017 at which time I had yet another put in only to have it rot thru my skin by 2020 an now a Medtronics Neurostimulator I had put in in 2017 is causing severe infections in my lower back and buttocks. It's 2022 and wish I had never heard of Medtronics
"*" indicates required fields