Health Insurance Company Files Lawsuit Over Metformin NDMA Problems
April 06, 2020
By: Irvin Jackson
Some manufacturers of generic metformin face a class action lawsuit brought by a Delaware-based health insurance company, following the recently discovery that some version of the widely used diabetes drug may be contaminated with a known cancer-causing agent, N-nitrosodimethylamine (NDMA).
MSP Recovery Claims filed a complaint (PDF) against Aurobindo, Aurolife Pharma, LLC, Heritage Pharmaceuticals, LLC, and Emcure Pharmaceuticals, alleging that the drug makers concealed the metformin NDMA problems, as well as "pervasive" violations of current Good Manufacturing Practices (cGMP).
The lawsuit was filed on April 3, in the U.S. District Court for the Southern District of Florida, seeking class action status to pursue damages on behalf of similar healthcare insurers, indicating that insurance payments were unlawfully induced by the defendants.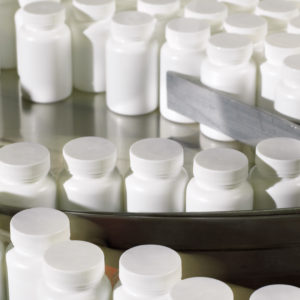 "This is no minor contamination. Nitrosamines such as NDMA are well-known to be carcinogenic and have been used widely in cancer research for that very reason," the lawsuit states. "The Defendants knowingly and with an intent to defraud, concealed from Plaintiff and Class Members the material facts concerning their pervasive cGMP violations, and made express and implied representations to Plaintiff's assignors and Class Members that their Metformin drugs conformed to applicable standards of quality, purity, identity and strength, were not adulterated, and were merchantable, fit for human consumption and fit for their intended purpose when, in truth and in fact, the Metformin drugs were contaminated with a probable human carcinogen."
According to this complaint, and a number of other recent metformin class action lawsuits, the drug makers named as defendants misrepresented the safety of the generic diabetes drug for years, and knew or should have known about the presence of NDMA; a chemical byproduct considered a carcinogen.
In recent months, detection of the chemical in other drugs has resulted in wide scale Zantac recalls and valsartan recalls, after it was confirmed that dangerously high levels of NDMA were present in the popular heartburn and blood pressure medications.
Late last year, reports first warned about the potential metformin NDMA contamination risk, after some versions of the drug sold outside the United States tested positive for the chemical, raising concerns that metformin recalls may be necessary. However, the FDA indicated at that time that testing of products distributed in the U.S. found that the NDMA levels in metformin were undetectable or below federal limits for exposure to the chemical.
In March, the independent online pharmacy Valisure filed a citizen's petition urging the FDA to issue metformin recalls, after independent testing found levels of NDMA in certain pills that was higher than the agency's recommended daily exposure threshold of 96 nanograms.
Metformin is sold by a number of different generic drug makers, and also marketed under several brand names, including Glucophage, Carbophage, Fortamet, Diabex and Riomet. It is also often used in combination with other diabetes drugs.
MSP filed a similar class action in December 2018 against a number of manufacturers of the blood pressure medication valsartan, which was also subjected to numerous recalls due to the presence of NDMA.
A number of other valsartan recall class action lawsuits have been filed nationwide by individuals, with many seeking damages for the cost of future medical monitoring for individuals who may face a continuing risk of developing cancer.
For individuals diagnosed with liver cancer, kidney cancer, pancreatic cancer, stomach cancer and other cancers, valsartan injury lawsuits are also being reviewed by product liability lawyers.
"*" indicates required fields