Generic Metformin Recall Issued Over NDMA Contamination
January 03, 2022
By: Irvin Jackson
A recall has been issued for generic metformin pills, indicating that 33 lots of the medication used to treat type 2 diabetes may be contaminated with a cancer-causing chemical byproduct that continues to plague the drug manufacturing process.
On December 28, the FDA announced a Metformin Hydrochloride Extended-Release Tablets recall at the retail level, after testing revealed the presence of N-nitrosodimethylamine (NDMA) in samples manufactured by Cadila Healthcare Limited in India, which were distributed in the U.S. by Viona Pharmaceuticals. No adverse events or illnesses have been linked to the recalled tablets.
NDMA is a chemical byproduct which has plagued other manufacturers of generic metformin pills in recent years, and is known to increase the risk of cancer. Following changes to drug manufacturing processes, NDMA has also been found in a number of other medications, including Chantix, valsartan, losartan and irbesartan.
The chemical also resulted in the massive Zantac recalls a few years ago, after it was determined the active ingredient may convert to NDMA during storage, unlike other drugs where NDMA is the result of the manufacturing process. The makers of Zantac and certain valsartan pills now face hundreds of lawsuits brought by former users of those medications who indicate that they developed bladder cancer, stomach cancer, testicular cancer and other injuries as the chemical passed through their bodies.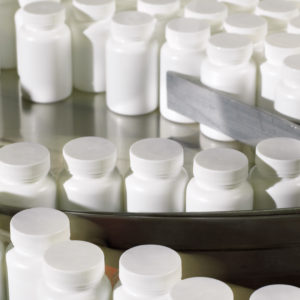 This latest generic metformin recall affects 33 lots of extended release 750 mg tablets, which were packaged in HDPE bottles containing 100 tablets, with an NDC number of 72578-036-01. The affected tablets are white to off-white in color, capsule shaped, uncoated, and debossed with a "Z" and "C" on one side, and "20" on the other. All unexpired expiration dates are affected. The recalled tablets were distributed nationwide. A full list of affected lot numbers is available in the recall notice, linked above.
Viona Pharmaceuticals, Inc. indicates it is notifying affected customers by mail and email, and is arranging for the return of all recalled products.
Consumers with questions about the recall can call the recall processor, Eversana Life Science Services, at 1-888-304-5022. Those with medical-related questions, or who suffered an adverse event or quality issues can contact Viona Pharmaceuticals, Inc. by calling 1-888-304-5011.
Metformin NDMA Recalls
This is the latest in a series of recalls impacting generic metformin pills manufactured by a number of different companies, and it is at least the second metformin recall by Viona within the last year.
In December 2019, reports first warned about the potential risk of metformin NDMA contamination problems, after some versions of the drug sold outside the United States tested positive for the chemical. However, the FDA indicated at the time that testing of products distributed in the U.S. found that the NDMA levels in metformin were undetectable or below federal limits for exposure to the chemical.
In March 2020, the independent online pharmacy Valisure filed a citizen's petition urging the FDA to recall metformin, after independent testing found levels of NDMA in certain pills was higher than the agency's recommended daily exposure threshold of 96 nanograms.
Since then, the FDA says it has confirmed some of the Valisure findings, resulting in a number of separate recalls for metformin pills that were found to contain higher than acceptable levels of NDMA. A number of consumers have now filed metformin lawsuits against manufacturers of the generic drugs, indicating they developed cancer from the tainted diabetes medication.
The FDA requests any healthcare providers or consumers who experience adverse reactions or quality problems when using the recalled drugs report the incident to the FDA MedWatch Adverse Event Reporting program.
Ishmail

April 7, 2022 at 3:54 am

I was taking mentoring sense 2007 I now live with 50% of my kidneys! Dr.faiz first put me on the drug then dr.william Kattan continued. Over 15 yrs. Then last year dr.william Kattan said stop taking medformin,I said why? He replied ' there killing you.i suffered from Diarra all those years in turn dehydration and was hospital over 6.or more times for dehydration! Which caused me to suffer kidne[Show More]I was taking mentoring sense 2007 I now live with 50% of my kidneys! Dr.faiz first put me on the drug then dr.william Kattan continued. Over 15 yrs. Then last year dr.william Kattan said stop taking medformin,I said why? He replied ' there killing you.i suffered from Diarra all those years in turn dehydration and was hospital over 6.or more times for dehydration! Which caused me to suffer kidney disease 50% please help me find an attorney. Thank you
"*" indicates required fields