Mirena IUD Papilledema Diagnosis, Blurred Vision Results in Lawsuit Against Bayer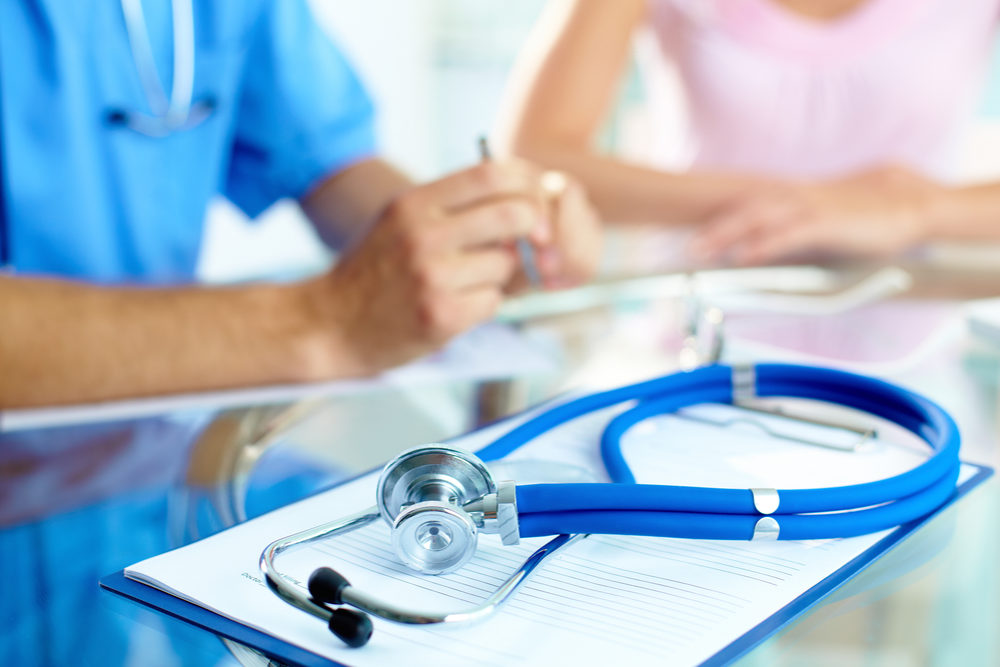 October 12, 2017
By: Irvin Jackson
Bayer Healthcare failed to adequately warn women and the medical community about the risk that their Mirena IUD may cause papilledema, blurred vision and other side effects associated with a dangerous buildup of fluid pressure around the brain, according to allegations raised in a lawsuit filed by an Illinois woman who developed a condition known as pseudotumor cerebri (PTC) after the birth control device was implanted.
The complaint (PDF) was filed by Toni Ivy in the U.S. District Court for the Southern District of New York on October 9, indicating that the Mirena intrauterine device (IUD) is defective and unreasonably dangerous for women.
Ivy, 30, had a Mirena IUD implanted in 2011, to provide long-term birth control for up to five years. However, after she received the implant, she began to suffer headaches and blurred vision. In March 2013, she was suffering a loss of peripheral vision and pain in both eyes, and was diagnosed with a medical condition known as papilledema, which is known to occur with pseudotumor cerebri (PTC).
Following various diagnostic tests, including MRI, MRV and MRA exams that all had results "within normal limits", Ivy was diagnosed with pseudotumor cerebri in June 2013, and had a lumbar peritoneal shunt implanted to relieve the building fluid pressure on her brain. She then suffered an infected shunt, resulting in palsy of the seventh cranial nerve, and indicates that she has been left with permanent injuries.
It was not until November 2016 when Ivy learned about the potential link between her Mirena IUD and papilledema symptoms from PTC, also known as idiopathic intracranial hemorrhage (IIH).
The Mirena problems have been linked to the progestin released by the IUD, which may cause some women to experience elevated levels of cerebrospinal fluid around the brain. While treatment may resolve the fluid pressure in the skull, the condition may result in permanent damage to the optic nerve.
"Defendants knew or should have known that Mirena, and specifically the synthetic progestin levonorgestrel causes and/or contributes to the development of IH/PTC, a severe and possibly irreversible brain condition that can also lead to permanent blindness," according to the complaint. "Despite an increasing number of adverse events, including reports of intracranial hypertension, blindness, papilledema and increased intracranial pressure, Defendants have made no effort to warn physicians, the healthcare community, or patients of the risk of developing IH/PTC with Mirena."
Ivy's claim joins a growing number of Mirena lawsuits filed in courts nationwide, each raising similar allegations that women may have avoided serious injuries if adequate information had been provided that symptoms like papilledema, headaches, vision problems and other complications associated with the fluid pressure may be the result of the birth control implant.
Given similar questions of fact and law raised in lawsuits file by women throughout the federal court system, the U.S. Judicial Panel on Multidistrict Litigation (JPML) established coordinated pretrial proceedings in April 2017, centralizing all cases involving pseudotumor cerebri or intracranial hypertension complications from Mirena IUDs before one judge in the Southern District of New York.
There are currently more than 200 complaints pending before U.S. District Judge Paul A. Englemayer as part of an MDL, or multidistrict litigation. However, as Mirena injury lawyers continue to review and file claims for women nationwide, it is expected that the size and scope of the litigation will continue to grow over the coming weeks and months.
Kelly

November 21, 2017 at 3:51 pm

I've been on mirena for several months now I've been bleeding since on and off I've also have a really bad pain at my pelvic right side all the way down my leg and lately every time I walk I receive a pain across my pelvic area. I have an appointment to have it removed and I hope there was no damage cause of it.

Kim

October 26, 2017 at 11:39 am

Had this device. Had a period for over a year. Have had ovarian cysts every since it was removed.

Lisa

October 26, 2017 at 5:23 am

The Mirena put me through HELL! I ended up in the hospital and I ended up losing my job because of it. I had migraines that wouldn't Stop and I ended up without any fluid in my brain and dizziness that I cannot describe. I couldn't even put into words the HELL I went through because of this evil device.

Amanda

October 21, 2017 at 5:03 pm

I have been on the mirena for almost a year and a half. I have had blurred vision and very bad cramping and the worst migranes. I will be having this out ASAP. Shame on the bayer company.
"*" indicates required fields