Mirena IUD Lawsuit Scheduled for Trial to Begin March 2016
July 31, 2014
By: Austin Kirk
As a hundreds of Mirena IUD lawsuits continue to move forward throughout the country, the U.S. District Judge presiding over the federal litigation has established a bellwether schedule that calls for the first trial to begin in March 2016.
Mirena is a long-lasting form of birth control known as an intrauterine device, or IUD, which is manufactured by Bayer Healthcare. The T-shaped device is designed to be implanted into the uterus to prevent pregnancy for up to five years. However, a growing number of women have suffered severe and debilitating injuries when the Mirena IUD migrated spontaneously, puncturing the uterus and causing other internal injuries.
Bayer currently faces more than 2,000 product liability lawsuits nationwide, all involving similar allegations that the manufacturer failed to provide adequate warnings about the risk of injuries associated with side effects of Mirena.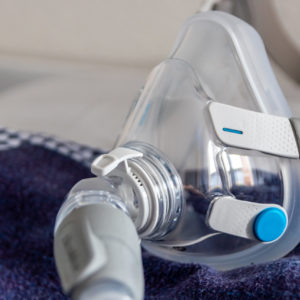 Did You Know?
Millions of Philips CPAP Machines Recalled
Philips DreamStation, CPAP and BiPAP machines sold in recent years may pose a risk of cancer, lung damage and other injuries.
Learn More
In the federal court system, about 600 of the cases have been centralized before U.S. District Judge Cathy Seibel in the Southern District of New York, as part of an MDL, or multidistrict litigation.
As part of the coordinated pretrial proceedings, Judge Seibel previously identified a small group of Mirena IUD cases to be prepared for early trial dates, known as "bellwether" trials.
According to a scheduling order (PDF) issued July 29, the first federal trial is expected to begin on March 7, 2016.
Judge Seibel outlined the process for completing discovery in the group of 12 bellwether trials, which will be narrowed down to six cases by May 2015. Following expert witness discovery and dispositive motions, the Court indicates that the first trial setting will be selected for that March trial date.
While the outcomes of this early trial date will not be binding on other plaintiffs, it is designed to help the parties gauge the strengths and weaknesses of their case and facilitate further negotiations to reach Mirena settlements to resolve the litigation without the need for thousands of individual trials.
Mirena IUD Complications
Bayer introduced Mirena in 2000, aggressively promoting the IUD as a hassle-free form of birth control. However, a growing number of women and their doctors have reported problems where the Mirena IUD migrated from its initial implant location, perforating the uterus and other organs, causing infections and abscesses, and leaving women unknowingly unprotected against the chance of pregnancy.
Since 2000, more than 70,000 adverse events have been filed with the FDA involving Mirena IUD problems, including at least 5,000 cases involving women who indicated that Mirena moved out of place since 2008, and 1,322 reports where the Mirena IUD punctured the uterus.
Bayer has attempted to defend the cases, arguing that information about the risk of perforation was included on the warnings provided with the IUD. However, plaintiffs maintain that the previous warnings were vague and misleading, suggesting that the risk of injury only exists at the time of insertion. Most of the complaints involve women who found that the Mirena migrated spontaneously, often long after the IUD was successfully placed in the uterus.
In addition to cases filed at the federal level, nearly 1,000 cases have been filed in New Jersey state court, where similar consolidated proceedings have been established, centralizing all Mirena IUD lawsuits before Judge Brian R. Martinotti in Bergen County.
A similar bellwether process has been established in state court of New Jersey, which is where Bayer's U.S. headquarters are based. According to a prior case management order issued by Judge Martinotti, the first Mirena trial dates are not expected to be ready to begin until late 2015.
robert

May 30, 2017 at 3:26 pm

In 2014 my wife stroked due to Hypertension, while in hospital stroked a second time which set her recovery back during all this time the device was still implanted it was time for removable but no one thought to do so, she developed sepsis, after reading up own all symptoms, it my belief that the IUD, caused her death. fi a law firm is willing to look at med record and dates , contact me .

Lorie

February 15, 2016 at 4:51 pm

My daughter is in surgery right now to get it removed. It has moved and they couldn't find it until they did ultrasound so now she had to have surgery. I know she had severe stomach aches & cramping hopefully she'll be better after its out!
"*" indicates required fields