Link Between Mirena and Pseudotumor Cerebri to be Focus of "Science Day"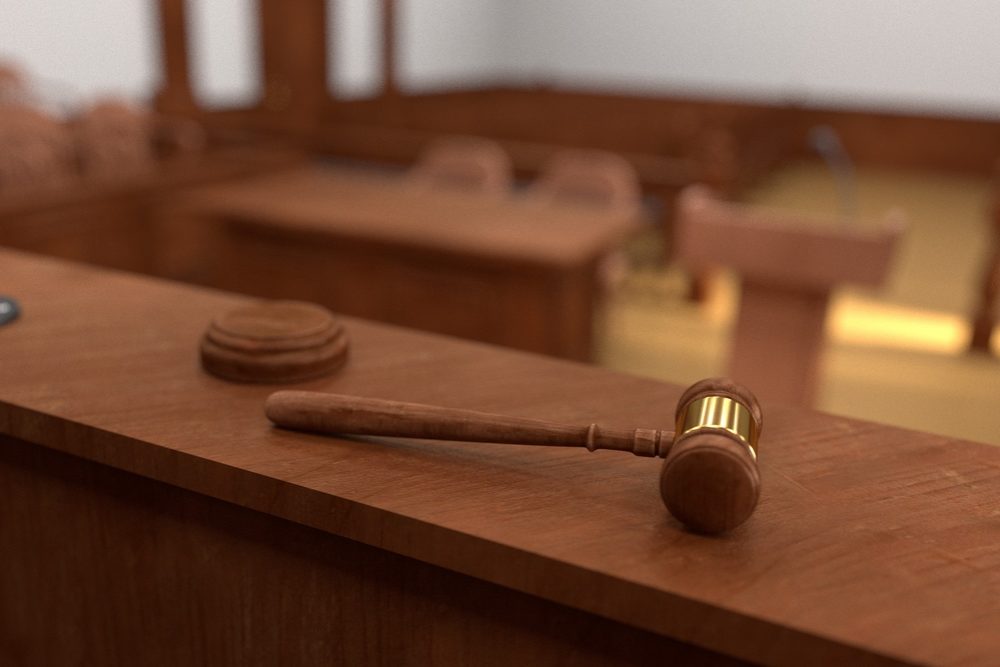 March 15, 2018
By: Irvin Jackson
The U.S. District Judge presiding over all federal Mirena IUD lawsuits will hold a "science day" next month, to provide the parties with an opportunity to educate the court on the link between Mirena and pseudotumor cerebri (PTC), a serious condition involving the buildup of fluid pressure on the brain. 
For the past year, U.S. District Judge Paul A. Engelmayer has been overseeing the coordinated pretrial proceedings in all cases filed against Bayer Healthcare throughout the federal court system over the drug maker's failure to warn about the neurological side effects of the Mirena birth control implant.
There are currently more than 400 cases pending before Judge Engelmayer, which have been filed on behalf of women nationwide who have been left with debilitating headaches, vision problems and other complications due to pseudotumor cerebri. However, as Mirena injury lawyers continue to review and file claims over the coming months and years, it is ultimately expected that several thousand complaints may be transferred into the federal multidistrict litigation (MDL).
Late last month, parties submitted a letter (PDF) outlining plans for "Science Day" scheduled for April 9, which is meant to provide non-adversarial presentations about scientific issues that will arise during the litigation. However, plaintiffs and defendants disagree on which experts should make the presentations, and raised concerns over how the other side could use those expert presentations to push their cases, which is not what the Science Day is meant to do.
In response, Judge Engelmayer issued an order (PDF) on February 28, warning the parties not to misuse the presentations, and indicating that the Court does not wish to hear from counsel during the Science Day, but rather from expert witnesses.
The parties were ordered to limit counsel participation in the presentations to guiding experts from one topic to another, to ensure all the essential topics are covered, and to avoid leading questions that benefit their cases.
"The purpose of counsel's questions is solely to guide the expert to assure that all identified topics are covered," the order states. "If the Court perceives that a presentation is being used as advocacy, the Court will terminate the presentation."
The order also indicates that Judge Engelmayer has concerns about witnesses whose expert testimony will be at issue during Daubert proceedings, when each side will later challenge the reliability and admissibility of certain opinions. Therefore, Judge Engelmayer called for the parties to use doctors and scientists whose testimony will not be questioned later in the litigation.
It is common for Courts to schedule such scientific presentations in complex product liability litigation, where a large number of claims have been brought alleging that individuals suffered similar injuries or medical issues as a result of the same product. "Science Days" are designed to allow the parties to explain issues that will come up in a case in a non-adversarial setting, which are typically not on the record or subject to cross-examination.
Mirena IUD Litigation
As part of the coordinated pretrial proceedings, it is expected that Judge Englemayer will establish a bellwether program, where lawyers will prepare a small group of cases for early trial dates to help gauge how juries may respond to certain evidence and testimony that is likely to be repeated throughout the litigation.
Each of the complaints in the litigation raise similar questions of fact and law, indicating that Bayer withheld important warnings from consumers and the medical community about risk that their birth control implant may cause a dangerous build up of fluid pressure around the brain, known as pseudotumor cerebri (PTC).
Plaintiffs argue that users should have been warned to seek immediate medical attention if they experience severe headaches, vision problems or other symptoms of PTC after a Mirena IUD is implanted.
Mirena is a small, T-shaped device that is placed into the uterus to provide protection against pregnancy for up to five years. Known as an intrauterine device (IUD) or intrauterine system (IUS), the polyethylene frame for Mirena contains a steroid reservoir that release levonorgestrel, which is a second generation progestin used in many forms of birth control.
While other forms of birth control that involve levonorgestrel have been associated with a risk of pseudotumor cerebri (PTC), the Mirena warnings have failed to alert women and physicians about risk that the birth control implant may cause a buildup of fluid pressure around the brain. Prompt diagnosis and treatment of the intracranial hypertension from Mirena is critical to avoid permanent damage to the optic nerve.
Following the coordinated litigation in the MDL, if lawyers are unable to negotiate Mirena settlements with Bayer, or the litigation is not otherwise resolved, each of the claims may eventually be remanded back to the U.S. District Court where it was originally filed for a separate trial date in the future.
"*" indicates required fields