Missouri Supreme Court Ruling On Talcum Powder Cancer Trial May Make It Harder To File Claims In St. Louis
February 25, 2019
By: Irvin Jackson
A recent ruling by the Missouri Supreme Court may have far reaching effects on talcum powder lawsuits and other mass tort litigation pending in St. Louis, which has seen large numbers of product liability lawsuits brought against manufacturers in recent years. 
Johnson & Johnson currently faces nearly 12,000 Johnson's Baby Powder lawsuits and Shower-to-Shower lawsuits pending in courts nationwide, each involving similar allegations that the manufacturer has failed to warn consumers for decades about the cancer risks associated with their talc-based products, including ovarian cancer and mesothelioma claims.
While most of the cases are now pending in the federal court system, a number of claims have been filed on multi-plaintiff complaints in Missouri state court, where several prior juries in St. Louis have already returned massive verdicts against the manufacturer, including punitive damage awards that were designed to punish Johnson & Johnson for withholding critical safety information and continuing to promote use of the products among adult women for "feminine hygiene".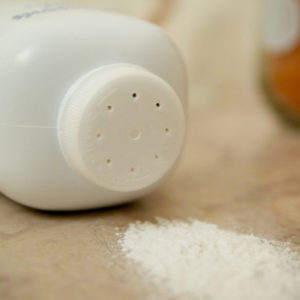 One of the highest-profile verdicts involved a combined trial with 22 different women from throughout the United States, each raising similar allegations that they were diagnosed with ovarian cancer from talcum powder. After considering the evidence in that case, the St. Louis jury returned a $4.7 billion award in August 2018, including $550 million in compensatory damages and $4.14 in punitive damages. While the trial judge upheld the verdict during post-trial motions, Johnson & Johnson is continuing to appeal the case, as well as others proceeding through the Missouri state court system.
In an opinion (PDF) issued by the Supreme Court of Missouri on February 13, the state's highest court found that plaintiffs could not bypass venue requirements through the state's joinder rules, which was previously used to file multi-plaintiff complaints involving individuals residing nationwide, as long as one resident of St. Louis was included.
The ruling stems from a petition filed by Johnson & Johnson ahead of a scheduled talcum powder trial in St. Louis, which involved 13 women who all said they contracted ovarian cancer as a result of years of talcum powder use. While the case was filed in St. Louis, only one of the 13 plaintiffs resides in the city.
"The central issue in this case is whether permissive joinder of separate claims may extend venue to a county when, absent joinder, venue in that county would not otherwise be proper for each claim," the opinion states. "It cannot and does not. This is evidenced not only by our Court's rules but also nearly 40 years of this Court's precedent."
Johnson & Johnson argued that the number of plaintiffs involved in the case, most from out-of-state, made the joint trials unfair, as it gave juries the impression that the allegations must be true since there were so many plaintiffs in one case, all with only one connecting factor: ovarian cancer they blamed on talcum powder use.
In the petition for a writ of prohibition filed on January 9, which sought to prevent the trial court from taking any further action other than severing the cases, Johnson & Johnson argued that the multi-plaintiff aspect of the August 2018 trial led to what it considers an excessive verdict.
It is unclear what impact the ruling will have on the continuing appeal of that $4.7 billion verdict, as the opinion indicates that a majority of the court believes the precedent has long been in place throughout the state. However, the 4-3 split ruling, with three of the seven justices dissenting, will likely stifle future, similar, multi-plaintiff filings in Missouri.
"Today, the Court announces a second sudden, unexpected, and – in my view – unjustified detour in venue law. For the first time, the Court holds that no plaintiff or claim can be joined with any other plaintiff or claim unless venue can be established independently for each claim," Justice Paul C. Wilson wrote in a dissenting opinion. "In the future, numerous claims that previously could have been filed together in one action − and in one venue − must now be filed separately, wasting judicial resources and the time and money of all parties involved."
The upcoming trial that was the subject of this recent order involved 13 different women, including five of whom have already died due to ovarian cancer they allege could have been avoided if the manufacturer had provided accurate safety warnings for consumers.
In addition to multi-plaintiff trials in St. Louis, Johnson & Johnson has also been hit with a number of significant verdicts in other venues over the last few years.
In May 2018, a California jury ordered Johnson & Johnson to pay $25.7 million in a talc mesothelioma case. In April 2018, a New Jersey jury awarded $117 million to a man diagnosed with mesothelioma due to exposure from talcum powder, which included $80 million in punitive damages.
In December 2017, a talc powder case went to trial in California, resulted in a jury award of $17.57 million in compensatory damages and $4.6 million in punitive damages, for the family of man who died of mesothelioma in 2016, after years of exposure to talc.
While Johnson & Johnson is pursuing appeals in each of the cases that resulted in a verdict, and is refusing to negotiate talcum powder settlements, some analysts have suggested that the verdicts are a sign that juries find Johnson & Johnson's trial defense lacking in credibility.
"*" indicates required fields