MMR Vaccine Reactions May Have Genetic Link: Study
October 27, 2014
By: Martha Garcia
Danish researchers have discovered a potential link between the measles, mumps and rubella (MMR) vaccine and children who experienced febrile seizures, citing a genetic variant as the possible cause. 
In a new study published in the journal Nature Genetics on October 26, researchers from Denmark identified several genes that were distinctly linked with MMR-related febrile seizures, potentially explaining why a small number of children may experience problems after receiving an MMR vaccination..
Researchers from the Bjarke Feenstra at the Statens Serum Institute in Copenhagen used genome-wide association scans to compare children with MMR-related febrile seizures to children with febrile seizures that were unrelated to vaccination, along with control subjects with no history of febrile seizures.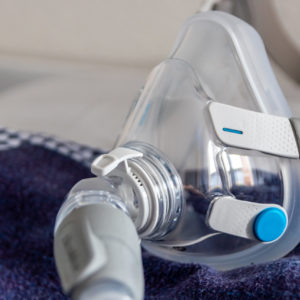 Did You Know?
Millions of Philips CPAP Machines Recalled
Philips DreamStation, CPAP and BiPAP machines sold in recent years may pose a risk of cancer, lung damage and other injuries.
Learn More
Approximately one in every 1,000 children given the MMR vaccine experience febrile seizures. Researchers of the study suggest that this appears to be due to a specific genetic variant.
A febrile seizures is a rare side effect of vaccinations or viral infections. They are different from epileptic seizures, where the person does not have a fever.
Febrile seizures occur when a child develops a high fever, loses consciousness and spasms. It lasts for approximately one to two minutes and is typically not dangerous. However, parents usually follow up with their doctor after a child has experienced one.
The two genetic variants increase the risk of febrile seizures in the second week after an MMR vaccination. The genetic variant is associated with genes that play important roles in immune function and how the immune system reacts to a virus.
Four other variants were also found that were linked to febrile seizures in general, but had no connection with the MMR vaccine. Those variants are connected to genes that govern ion channels and communications between nerve cells.
Children who had the four genetic variants were four times more likely to have a febrile seizure than children with a fewer number of the variants.
Researchers indicate that further studies are needed to find a diagnostic test that may show which children are at greater genetic risk of febrile seizure before receiving the MMR vaccination.
The study could not determine whether the children had seizures because of the MMR vaccination or if getting a single vaccine, not the triple MMR which is the only version of the vaccine available in Denmark, would protect against the risk of febrile seizures.
The MMR vaccine came under some scrutiny in 1998 after a study was published which linked the MMR vaccine to autism. However the study was later debunked and withdrawn. However, many of the fears have persisted throughout the years, especially after some children experience febrile seizures after receiving the vaccine.
The researchers say there is no need to stop children from receiving the MMR vaccine and call it a "great public health success" which prevents the death of more than one million children worldwide every year.
"*" indicates required fields