Morphine After Tonsillectomy May Be Dangerous for Children: Study
February 02, 2015
By: Martha Garcia
The use of the pain medication morphine following a child's tonsillectomy surgery may pose potential health risks and lead to severe side effects, according to the findings of new research. 
In a study published by the medical journal Pediatrics on January 26, researchers from Canada found that children who had their tonsils removed and used morphine for postoperative pain relief experienced more respiratory events than children who simply used ibuprofen.
The randomized clinical trial was conducted at the Motherrisk Program at The Hospital for Sick Children, McMaster University in Ontario, Canada and McMaster Children's Hospital. Researchers enrolled 91 children who had sleep disordered breathing and were scheduled for a tonsillectomy.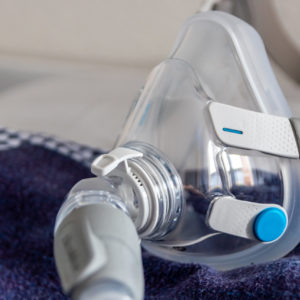 Did You Know?
Millions of Philips CPAP Machines Recalled
Philips DreamStation, CPAP and BiPAP machines sold in recent years may pose a risk of cancer, lung damage and other injuries.
Learn More
Obstructive sleep problems accounts for 80% of tonsillectomy surgeries, according to the American Academy of Otolaryngology-Head and Neck Surgery.
Pediatric sleep disordered breathing may often lead to hypertrophy of the tonsils. This is managed by removing the tonsils, but researchers are very concerned about the way pain is treated after that procedure.
In the latest study, children between the ages of one and 10 years old were randomly assigned to one of two groups after surgery. The first received 0.2-0.5 mg/kg morphine with 10-15 mg/kg acetaminophen every four hours for pain. The second group received 10 mg/kg of ibuprofen and 10-15 mg/kg acetaminophen every six and four hours respectively.
Parents were given a pulse oximeter to measure oxygen saturation and apnea events the night before surgery and the night after surgery to determine changes in respiratory factors during sleep.
During the first postoperative night children who received morphine had an improved 14% oxygen desaturation compared to children who received ibuprofen, who had a 68% improvement.
Oxygen desaturation is measured to determine if the body is receiving adequate oxygen supply. When it does not, the child can suffer hypoxia, causing lightheadedness, fatigue, nausea, confusion, hallucinations, loss of consciousness, difficulty breathing, tachycardia and even death.
Children who received morphine had more oxygen desaturation events overall, reaching 11 to 15 events per hour at the highest.
One child suffered a near fatal drug reaction to the morphine. The side effects and complications seen during the study worried researchers to such a degree that the study was ended early by the Drug Safety Monitoring Board.
Difficult to Find Safe Painkillers For Post Tonsillectomy Children
Post tonsillectomy complications for children have been linked to other pain medications as well, such as codeine.
The FDA issued a drug safety warning in 2013, adding a black box warning to drug products containing codeine. The warning indicated the medications containing codeine should not be used following a tonsillectomy involving children, citing severe side effects, including respiratory depression.
Researchers from the new study say giving morphine to children post-operatively can also cause life-threatening respiratory problems and urge doctors to reevaluate their post-tonsillectomy pain treatment and not to use morphine.
"Ibuprofen in combination with acetaminophen provides safe and effective analgesia in children undergoing tonsillectomy," wrote study authors. "Post-tonsillectomy morphine use should be limited, as it may be unsafe in certain children."
No difference was seen in analgesic effectiveness, tonsilar bleeding or adverse drug interactions.
"*" indicates required fields