Failure To Diagnose Syphilis in Mothers Leads To Spike In U.S. Babies Born With Infects
November 17, 2015
By: Martha Garcia
The number of children born with syphilis is increasing, in part due to the medical community's failure to diagnose pregnant mothers with the disease before birth, federal researchers warn. 
The U.S. Centers for Disease Control and Prevention (CDC) indicates in the latest issue of it's Morbidity and Mortality Weekly Report. that there has been a dramatic increase in cases of congenital syphilis in recent years, indicating that timely identification and treatment of syphilis among women of reproductive age is critical in addressing the problem.
More than 450 newborns were diagnosed with congenital syphilis last year, as well as 25 stillbirths and eight deaths due to the infection within 30 days of delivery, according to researchers.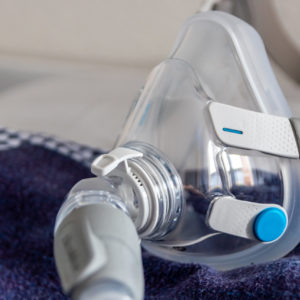 Did You Know?
Millions of Philips CPAP Machines Recalled
Philips DreamStation, CPAP and BiPAP machines sold in recent years may pose a risk of cancer, lung damage and other injuries.
Learn More
Congenital syphilis (CS) occurs when a mother with syphilis transmits the infection to the infant during pregnancy. This may result in severe illness, miscarriage, stillbirth, brain damage, and early infant death.
Rates of congenital syphilis decreased from 1991 to 2005, but data from the National Notifiable Diseases Surveillance System for 2012 to 2014 indicates that there was a 38% increase during that time. Cases of syphilis among women alone increased 22%, and rates more than doubled in the western states of the U.S.
The report notes that mother-to-infant transmission can be both prevented and treated if detected early. Penicillin given to pregnant women with syphilis after 20 weeks of pregnancy is 98% effective in treating congenital syphilis.
Researchers found that a lack of pre-natal care and a failure to diagnose infected pregnant mothers has played a significant role in the disease's spread among infants in recent years.
"A substantial percentage of CS cases are attributable to a lack of prenatal care; even among those receiving some prenatal care, the detection and treatment of maternal syphilis often occurs too late to prevent CS," the report concludes. "Health departments, in partnership with prenatal care providers and other local organizations, should work together to address barriers to obtaining early and adequate prenatal care for the majority of vulnerable pregnant women. Women who are uninsured or underinsured and women with substance use issues have been found to be at increased risk for receiving inadequate or no prenatal care, placing them at increased risk for CS."
According to the findings, from 2012 to 2014 about 22% of the mothers with syphilis did not have prenatal care. Of the women who had at least one prenatal visit, 43% were not treated for syphilis despite more than half the women already being diagnosed with the disease. Fifteen percent of the women were never tested during their pregnancies.
Those at especially high risk of syphilis include illicit drug users, ex-convicts, and professional sex workers. People living in areas with high rates of syphilis should also be cautious if they are sexually active, the CDC warns.
The report showed a small decrease in syphilis cases from 2008 to 2012, from 10.5 cases to 8.4 cases per 100,000 live births. The decrease in 2008 was seen across the U.S., except for a 62 percent increase seen in the Midwest, especially Illinois and Ohio.
Yet, in 2014, the rate increased again to 11.6 cases per 100,000 live births. This is the highest it has been since 2001.
One possible explanation put forward by researchers for the drastic increase is that doctors saw the decrease in syphilis in 2008 and began to be complacent about testing for the disease.
Syphilis is a sexually transmitted disease that can cause serious complications if not treated. In can cause a wide variety of symptoms including sores, rashes, hair loss, headaches, fatigue, and can eventually lead to blindness, paralysis and dementia.
"*" indicates required fields