Motion Filed to Centralize Airbag Recall Class Action Lawsuits
November 05, 2014
By: Austin Kirk
As a growing number of airbag recall lawsuits continue to be filed nationwide against Takata Corp. and various auto makers, a group of plaintiffs are seeking to consolidate all federal class action complaints before one judge for coordinated pretrial proceedings as part of an MDL, or multidistrict litigation.
There are currently at least five airbag recall class action lawsuits pending in four different U.S. District Courts, each involving similar allegations that Takata manufactured and supplied defective air bags to Honda and nearly a dozen other major auto makers.
About 8 million vehicles equipped with Takata airbags have been recalled this year, as the National Highway Traffic Safety Administration (NHTSA) has warned that they may be prone to over-inflate and explode, causing potentially life-threatening shrapnel to be projected into the passenger compartment.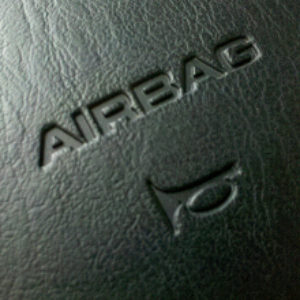 While nearly every major auto maker has been impacted by the recalls, Honda has been the hardest hit and at least four deaths have occurred due to exploding Honda airbags. Another 139 non-fatal injuries have also been linked to the airbags.
The class action lawsuits have all been filed on behalf of owners and lessees of vehicles recalled because they contained defective Takata airbags. Plaintiffs allege that red flags were raised in 2001 and 2004 about Takata exploding airbags, with at least three additional incidents in 2007. However, Takata failed to first report the issue to the NHTSA until November 2008.
In a motion for transfer (PDF) filed on November 3, a group of plaintiffs have called on the U.S. Judicial Panel on Multidistrict Litigation (JPML) to centralize all complaints filed throughout the federal court system before U.S. District Judge James King in the Southern District of Florida.
Plaintiffs argue that centralization would reduce duplicative discovery, avoid conflicting rulings from different judges, and serve the convenience of the parties, witnesses and the courts.
Takata Air Bag Problems
Rather than protecting vehicle occupants in a crash, plaintiffs claim that Takata's airbags "violently explode and eject lethal amounts of metal debris and shrapnel, causing serious injury and death," according to the transfer motion.
The NHTSA has reported that the Takata airbag problems are a particular concern in humid areas, and have urged all owners of recalled vehicles to take immediate steps to obtain repairs, especially if they live in states around the Gulf of Mexico, including Florida, Texas, Alabama, Mississippi, Georgia, and Louisiana, as well as tropical U.S. territories such as Puerto Rico, Guam, Saipan, American Samoa, the Virgin Islands, and the state of Hawaii.
Investigators are reportedly looking into Takata's use of a propellant called aluminum nitrate, which some say can react more violently than expected in humid conditions.
There are also questions about whether the NHTSA probe is wide enough, as the agency is currently only investigating Takata airbags installed in vehicles made between 2000 and 2007. However, a Takata air bag recall was announced just this week for more than 30,000 of the devices, some of which were manufactured as late as June 2014.
Additionally, documents have surfaced indicating that the problem may stretch into later models, affecting cars manufactured as recently as 2011. Internal emails show Takata executives chastised its Monclova, Mexico manufacturing plant after a defective weld was discovered in a Takata air bag that made it from the parts supplier all the way to the manufacturer.
Plaintiffs claim that the class actions should be centralized due to the similar factual allegations that will be raised in the cases, and because each of the claims remains at the initial stages of litigation.
It is likely the U.S. JPML will schedule oral arguments on the motion for an upcoming hearing session in Miami, Florida on January 29, 2015.
"*" indicates required fields