MRIs Could Diagnose Cerebral Palsy and Other Developmental Disorders Early: Study
October 01, 2020
By: Martha Garcia
Giving infants born prematurely a magnetic resonance imaging (MRI) scan may help diagnose cerebral palsy and other developmental disorders earlier, according to the findings of a new study.
Typically, developmental disorders, including language or cognitive disorders, take time to diagnose. Diagnosis can be done around two years old, but typically occurs closer to five years old, after parents realize the child isn't progressing like their peers. However, the findings of a new study published this week in the journal Nature, suggests a that an MRI may help diagnose the issues much earlier.
Researchers from the Perinatal Institute at Cincinnati Children's Hospital, led by Dr. Nehal Parikh, have been studying diffuse white matter abnormalities among children as a biomarker for developmental disorders for 12 years.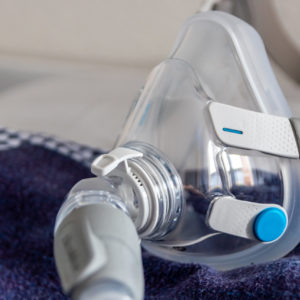 Did You Know?
Millions of Philips CPAP Machines Recalled
Philips DreamStation, CPAP and BiPAP machines sold in recent years may pose a risk of cancer, lung damage and other injuries.
Learn More
The early research indicated an association between diffuse white matter abnormality (DWMA) volume and cognitive and language development, as well as motor development deficits, including cerebral palsy, which may not usually manifest until two or three years old.
Nearly 70% of premature infants born earlier than 32 weeks show signs of white matter abnormalities at birth. Some children who are born preterm will develop cognitive, language, motor or behavioral disorders as they grow, but it is difficult to tell which children are most at risk.
"While most researchers and doctors have concluded that DWMA is not pathologic, our novel studies are concluding otherwise," wrote Parikh. "Most studies have diagnosed DWMA qualitatively based on visual readings from radiologists (yes/no, mild/moderate/severe). These subjective diagnoses have been unreliable and therefore have not been significantly associated with neurodevelopmental disorders."
The researchers' process involved conducting scans of premature infants at the age they would have normally come to term; between 39 and 44 weeks. The researchers then studied the scans for the signs of white matter abnormality.
According to their findings, the process was significantly predictive of motor skill disorders, accurately predicting a number of children would later develop cerebral palsy and other motor skill disorders. However, while MRIs carry fewer risks than undergoing x-rays or CT scans because they do not use ionizing energy, they do have some risks, especially to infants and young children.
The radiofrequency energy could lead to heating of the body, which may be less tolerable in young children. MRIs create loud knocking noises which may harm hearing, especially among developing infants and the experience itself can be quite disconcerting for an adult, and more so for a young child. It may require the child to be sedated, which also carries risk.
Furthermore, to receive good quality images, children must remain perfectly still, which can range from challenging to nearly impossible depending on the child's temperament that day.
Despite the challenges and risks, the research teams plans to work with MRI manufacturers to incorporate the new software into their systems in order to provide early diagnosis of DWMA at the point of care to help provide early diagnosis, intervention and resources to affected children.
"*" indicates required fields