MRSA Hospital Infections Can Cost $61,000 Each to Treat
December 17, 2009
By: AboutLawsuits
A new study indicates that antibiotic-resistant hospital infections can cost hospitals $61,000 to treat and may increase the risk of death for patients seven-fold.
Researchers say that the results of the study, published in the latest issue of the Public Library of Science journal, PLoS One, show that even infection prevention techniques considered prohibitively expensive would actually save hospitals money when compared to what they spend to treat hospital-acquired MRSA infections. Such measures would also save lives and prevent injuries and severe illnesses, in addition to saving money, said researchers from Duke University.
Methicillin-resistant Staphyloccus aureus (MRSA) infections, also known as "superbug" infections, have been steadily growing in the U.S. over the last decade. According to the U.S. Centers for Disease Control and Prevention (CDC), there are more than 2 million hospital infections acquired each year, resulting in about 90,000 deaths annually. Another 1.5 million long term care and nursing home infections occur every year. MRSA, which resists treatment by many antibiotics, has accounted for more than 60 percent of hospital staph infections in recent years.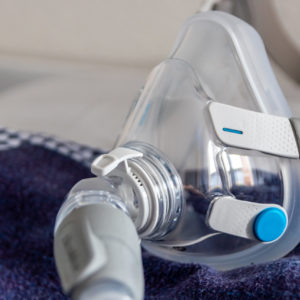 Did You Know?
Millions of Philips CPAP Machines Recalled
Philips DreamStation, CPAP and BiPAP machines sold in recent years may pose a risk of cancer, lung damage and other injuries.
Learn More
A study last month in the CDC's Emerging Infectious Diseases medical journal indicated that there has been a 90% increase in MRSA infections since 1999. Researchers in that study said that MRSA may be responsible for 20,000 deaths in the U.S. annually.
The latest study looked at the impact of surgical site MRSA infections in hospitals and examined the records of more than 140,000 surgeries performed between 1998 and 2003. The researchers found that surgical site infections (SSI) due to MRSA led to $19 million in additional spending by the hospitals examined in the study, costing about $61,000 in additional spending for each case of infection.
In addition to cost, the researchers said that patients with MRSA infections were seven times more likely to die within 90 days of their surgery and 35 times more likely to be readmitted to the hospital. MRSA infections also resulted in an average of about three weeks of additional hospitalization, according to the study's results.
"Our findings confirm that SSIs due to MRSA lead to significant patient suffering and provide quantitative estimates of the staggering costs of these infections," researchers said in their conclusions. "If an intervention costs less than $61,000 and leads to the prevention of only one SSI due to MRSA, then this intervention will likely be cost effective for the institution."
The calculations done by the researchers did not include the legal cost of such infections, which have been rising steadily for hospitals. In recent years, there has been an increasing number of hospital infection lawsuits filed throughout the United States, as experts believe that most of these potentially life-threatening infections can be prevented if steps are taken by the hospital and staff.
These steps could include improved methods of handling catheter during insertion, leaving them in for shorter periods and improved hygiene. Many hospitals have instituted new rules to ensure that hands are washed and increased efforts are being taken to keep areas lie the ICU more sterile and catheters clean.
James

February 8, 2016 at 5:22 am

I find it so very frustrating that a product I first began working with when I was hospitalized for MRSA five years ago, has since been approved by the EPA to be used in hospitals and could really eliminate MRSA in a relatively short period of time. This will work for almost all HAIs.
"*" indicates required fields