MRSA Infections Nearly Doubled Over Last 10 Years: Study
November 27, 2009
By: AboutLawsuits
U.S. researchers indicate that there has been a 90% increase in antibiotic-resistant "superbug" infections since 1999, as strains circulating both in hospitals and the community continue relatively unabated.
The study, published in the CDC's Emerging Infectious Diseases medical journal, pulled data from 300 microbiology laboratories. Researchers at the University of New Jersey found that not only is methicillin-resistant Staphylococcus aureus (MRSA) spreading outside of hospitals as well as within, but that outpatients being admitted to hospitals were major contributors to infections spread within hospitals as well.
According to the U.S. Centers for Disease Control and Prevention (CDC), there are more than 2 million hospital infections acquired each year, resulting in about 90,000 deaths annually. Another 1.5 million long term care and nursing home infections occur every year.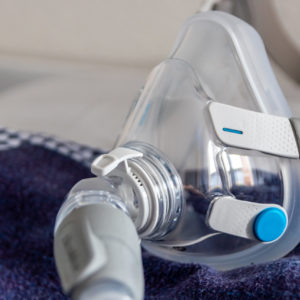 Did You Know?
Millions of Philips CPAP Machines Recalled
Philips DreamStation, CPAP and BiPAP machines sold in recent years may pose a risk of cancer, lung damage and other injuries.
Learn More
Methicillin-resistant Staphylococcus aureus, commonly referred to as a MRSA infection, has accounted for more than 60 percent of hospital staph infections in recent years. The CDC reports that about 126,000 hospital MRSA infections occur each year, resulting in about 5,000 deaths. But the researchers suggest that the number of deaths from MRSA in the U.S. is closer to 20,000 annually.
The rate of community-acquired infections (CA-MRSA) increased by about 33% annually, researchers found, resulting in an overall MRSA increase of 10% every year. And those infected individuals often made their way into U.S. hospitals, where they then infected hospital staff and other patients, even while hospitals slowed their own rate of infection, the study found.
"Outpatients, who outnumber inpatients by [about] 3:1, may play a major role in the spread of CA-MRSA strains from the community to the hospital through their interaction with hospital staff or use of similar hospital resources, such as surgical rooms," researchers stated.
As more hospitals and medical facilities have begun to follow protocols designed to reduce the risk of hospital infections, those that have not established the standards or enforced the rules have been found by juries in medical malpractice lawsuits to be providing care that does not fall within the ordinary standard of care for the industry.
University of New Jersey researchers said that the community strains now entering hospitals are not replacing hospital strains, but instead are adding to the numbers of people infected, and said that strategies for prevention of infection and treatment of patients needs to be coordinated at the local level.
"Infection control policies should take into account the role that outpatients likely play in the spread of MRSA and promote interventions that could prevent spread of MRSA from outpatient areas to inpatient areas," Researchers concluded.
Michael

December 4, 2009 at 2:56 am

These are the kinds of heartbreaking stories that occur in staggering numbers...every...single...day. The good news is that while there is a long way still to go in changing the type of culture that you so painfully describe progress is being made. This is not the forum to go into detail, but suffice it to say that public awareness and consumer activism is constantly increasing the pressure on le[Show More]These are the kinds of heartbreaking stories that occur in staggering numbers...every...single...day. The good news is that while there is a long way still to go in changing the type of culture that you so painfully describe progress is being made. This is not the forum to go into detail, but suffice it to say that public awareness and consumer activism is constantly increasing the pressure on legislators and healthcare to end the negligence that is destroying the lives of so many precious people. A new study will be published in January that will not only shed new light on the staggering numbers of these infections, but will also unequivocally show that they are PREVENTABLE! I encourage everyone to get involved in this battle. Every one of us is a potential patient. You can start by contacting Consumers Union's 'Stop Hospital Infections' campaign. Look them up on the web and get involved. Every voice is important. Every life is worthy beyond measure. Together, if we work hard and we are unrelenting, we can make our healthcare system what it always should have been.

Aloma

December 2, 2009 at 1:37 am

I have been told I can get no help and I had to fight every day with the hospitals and nursing homes about paper work. I carried it with me and always knew what we could receive and they would deny this. Finally send him to hospice and he lived four days. They gave morophine every three hours until his heart stopped.

Aloma

December 2, 2009 at 1:24 am

My husband died of the new strain (?) of MRSA and they knew that I knew they were doing everything possible to kill him. He died Nov. 5 2009 and lived from June 28, 2008 until now and was tortured all of this time. Started in the hospital with pressure sores on his heels and then aspirated because they gave him a straw to drink and they were notified not to. They do not read the information and [Show More]My husband died of the new strain (?) of MRSA and they knew that I knew they were doing everything possible to kill him. He died Nov. 5 2009 and lived from June 28, 2008 until now and was tortured all of this time. Started in the hospital with pressure sores on his heels and then aspirated because they gave him a straw to drink and they were notified not to. They do not read the information and they have strange people assigned to the patient. I carried everything with me so they would not have to read all the information and denied it and then called me ignorant and unteachable and screamed at me in front of my husband. He was terrified and I watched a horrible abuse int six nursing homes. The ombudsman did not communicate, the social worker and the entire staff moked the people at The Lakes, Northwest ran out of food, Bryant caused him to have 13 pressure sore and one was weeping puse and they do not see the patients. They let a DON prescribe the meds from the pharm. that sells to the hospitals, nursing homes and then order the cheepest and not what his primary care, his cardiologist, Nephrologist, podiatrist, had prescribed. He did not have high blood pressure and the cna could not take his pressure and tried to take it on his leg and then they gave him meds that dropped his blood pressure so low he would be semi conscious. They left him unclean with dried fec0es and saturated in urine, would leave him naked and cold until I arrived. Not fed and no water

g. martin

November 30, 2009 at 10:11 pm

Thank you Michael for your comments because this is a very serious matter. I was aware of MRSA but now I have become very involved because my Mother was infected with hospital acquired invasive bacterial MRSA in her bladder and Urine (possibly from a catheter used for a urine specimen) in July 2005. For the next 2-1/2 years, through a total of 5 hospital admissions and many doctor office visit[Show More]Thank you Michael for your comments because this is a very serious matter. I was aware of MRSA but now I have become very involved because my Mother was infected with hospital acquired invasive bacterial MRSA in her bladder and Urine (possibly from a catheter used for a urine specimen) in July 2005. For the next 2-1/2 years, through a total of 5 hospital admissions and many doctor office visits, she; her family with whom she lived and Medicare were never told by the hospital or doctors about this infection nor was she given the preferred Vancomycin antibiotic, as recommended by the CDC, until March 14, 2008. These facts are all documented in the Itemized Billing to Medicare together with Diagnosis and the Microbiology Reports that confirm the continual MRSA infection as well as the Blood Work Reports. Hospital Doctor Notes for all 5 hospital admissions do not mention the MRSA infection until March 14, 2008 when Vancomycin is ordered "Stat" and Levaquin stopped She died a very slow painful death on March 16, 2008 as her skin peeled away on her back from the MRSA infection which could now be seen (organ damage and sepsis had already taken hold). We were left helpless and hopeless and her doctor on the morning of March 15, 2008 asked me for my "summation" of my Mother's condition rather than telling me what she had for over 2 1/2 years. The family did research and obtained the hospital medical records to prove what we now know. These 8 primary doctors (from two separate doctor groups since we changed doctors in Oct. 2007) and hospital denied us the right to get the medical help we so needed for our Mom and to protect others from getting it. Even Infectious Disease Doctors who consulted on my Mom's case in July 2005 did not tell us about the MRSA infection even though they told me there was an unexplained out break of hospital infections. Infectious Disease Doctors were never called in again to consult after July 2005. This cover-up was well orchestrated from beginning to end and I have the documents to show as proof. How many others are involved, I do not know but I do know what happened to my Mom. We are about family and we take good care of each other (after all our Mother had unconditional love for us and taught us about truth and honesty) but we were no match for her doctors who had the knowledge (from the Microbiology Reports; Blood Work Reports) and expertise to help her and decided not to. MRSA is treatable early on but is deadly, communicable and for which there is no immunity (vaccine). No one, regardless of age or handicap should ever die like this especially since MRSA is proven preventable when hospitals adhere to strict guidelines for cleaning up. My Mother lived with her family and travelled during this timeframe staying in hotels, motels, family homes so we were all unknowingly exposed) as well as many communities. Is it any wonder that community acquired MRSA is also on the rise. In my Mother's medical case she was given this infection by her hospital and because of their willful and deliberate attempts to cover up this fact they exposed many communities to this infection. I have contacted the Chief of Medicine, the Primary Care Physicians (all 8) involved and to-date they have not responded to the questions asked in my letter dated March 17, 2009 as to why they would not tell us about the MRSA infection. I have contacted the N.J. Dept. of Health and Senior Services who state on October 2, 2009 "we are unable to identify deficient practices based on the evidence available to us" (they have access to the same documents I have in my possession which clearly show what these doctors did to keep "secret" the MRSA infection.) I have also contacted the N.J. Medical Review Board (I believe NJ ranks 42 or 43 out of all the States in taking action against doctors) and they state in their letter of March 16, 2009 there is "no deviation from accepted standards of medical practice". I have written to the CDC and have gotten no response; the N.J. Attorney General referred me to the N.J. Health & Senior Services Dept.; the N.J. Governor has not responded as well as 2 State Senators. I worked in business for 30 years so I work through the system, however, in my Mother's case the "system" has failed her; her family and community. Lawyers look at the economic perspedtive (there is little value to an elderly person's life) and they do not take into account the issue of liability. This means the lawyers I have contacted will not represent her case because there is not enough money involved. Medicare is protecting "the money" since they will no longer pay for MRSA infections since Oct. 2008 which woul d be billions of dollars. The question is: who is protecting the patients???? Medicare has backed out of covering MRSA because they know what the patients still need to learn....they cannot stop the MRSA because it is up to each hospital to clean-up and follow strict guidelines. So, what can a patient do? I would like to have it mandatory by our U.S. Government that every hospital in the USA be required by law to give a copy of the Microbiology Reports, Blood Work Reports, Full Doctor Notes, X-Ray Reports, and other tests done to the patient prior to their leaving the hospital (this is now possible with computers). Hopefully, they could call it the Gracie Law (in memory of my Mother) and within 2 weeks provide to the patient a full itemized bill (not just a Statement) together with diagnosis (the same as what gets sent to Medicare or other insurance companies). Failure to do so should result in stiff, daily penalties or in holding back payment by the insurance carrier. Let the patient see what is involved in their care...who better to know and then the patient can communicate with their insurance carrier or doctor if something is not correct. Patients of America....it is time for you to be your own advocate because no on else will be as good as you.

Michael Bennett

November 27, 2009 at 5:07 pm

After five years of activism on the issue, this is one of the first articles that I have seen that, following a study such as this one, properly expresses the problem of MRSA spread within institutions resulting from community strains being allowed in. Yes, allowed in. This study merely underscores what has been known to epidemiologists for about ten years. Yet, healthcare leadership has refused[Show More]After five years of activism on the issue, this is one of the first articles that I have seen that, following a study such as this one, properly expresses the problem of MRSA spread within institutions resulting from community strains being allowed in. Yes, allowed in. This study merely underscores what has been known to epidemiologists for about ten years. Yet, healthcare leadership has refused to recommend sufficiently aggressive infection control guidelines that would control MRSA spread within healthcare. And hospital administrators and others have simply turned a blind eye as legions of patients become victims. The legal community should become more educated as to the science and the history of infection control. Studies as to evidence-based best practices for effective infection control are abundant. The public has become more aware of this issue and juries are far less likely to tolerate the negligence of hospitals and nursing homes. The "standard of care" from a legal perspective is changing and the guardians of civil justice need to be on the march. Michael Bennett President The Coalition For Patients' Rights
"*" indicates required fields