Multiple Myeloma Drug Side Effects Downplayed in Clinical Trials, Study Warns
November 14, 2023
By: Martha Garcia
Clinical trials designed to evaluate the potential side effects of multiple myeloma drugs often underestimated adverse events due to skewed reporting methods, according to the findings of a new study.
A report published this month in the medical journal JAMA Network Open reveals that researchers in multiple myeloma drug trials published since 2013 commonly use minimizing terms for serious side effects, which results in underreporting of problems and real-world patients experiencing side effects at higher rates than would be anticipated.
Multiple myeloma is a type of cancer that affects the plasma in white blood cells, which help a person fight infections by creating antibodies to attack germs. Various types of cancer drugs are used to treat the condition, which is somewhat rare, affecting about 200,000 Americans every year.
It is well understood that cancer treatments, such as those for multiple myeloma, can lead to toxic side effects that affect the patient's quality of life and may even lead to death. Drugs for multiple myeloma are given for long periods of time, from months to years, and likelihood of toxic effects increase the longer a drug is used. Therefore, how tolerable the side effects are is an important measure for patients.
Side effects of multiple myeloma treatments can include weakness, fatigue, nausea, diarrhea, permanent neuropathy, cytopenia, life-threatening infections, bleeding events, and even death.
Multiple Myeloma Drug Clinical Trial Problems
Researchers from Johns Hopkins School of Medicine and other universities analyzed 65 multiple myeloma drug randomized clinical trials published between 2015 and early 2023. They reviewed the drug trials to determine what descriptions researchers used to indicate if patients experienced a side effect using a specific drug.
Drugs such as Venclexta, Velcade, Dexasone, Contergan, and Thalomid were included in the clinical trials, but researchers did not investigate one specific drug.
Overall, 86% of drug trials used minimizing terms when describing adverse events. Those terms were subjective and included words with favorable descriptions like convenient, manageable, acceptable, expected, well-tolerated, tolerable, favorable, and safe.
Favorable terms like this do not adequately convey the side effect severity or pain discomfort of a patient, the researchers warned.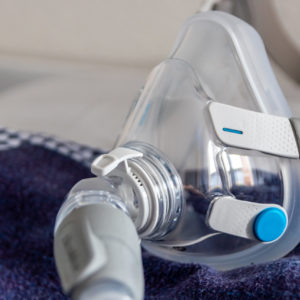 Did You Know?
Millions of Philips CPAP Machines Recalled
Philips DreamStation, CPAP and BiPAP machines sold in recent years may pose a risk of cancer, lung damage and other injuries.
Learn More
By asking patients to report side effects as tolerable or acceptable, the drug trial then minimizes the experience of the patient and their side effects that may be serious, painful, uncomfortable, or dangerous.
The most frequently used minimizing terms were well-tolerated or tolerable, which were used in 45% of drug trials. In addition, manageable was used in 28% of trials, and acceptable was used in 25% of drug trials.
Despite the benign and favorable terms used, serious side effects occurred in 23% to 94% of all drug trials studied.
"These findings suggest that trial investigators and sponsors regularly use minimizing terms to describe toxic effects in multiple myeloma trials, and use of this terminology may not reflect actual adverse event rates," the researchers concluded.
They urge other researchers in drug trials not to use favorable words to describe side effects, and instead focus on using patient-reported outcomes to better evaluate the true tolerability of multiple myeloma drugs.
"*" indicates required fields