Mylan Valsartan Recall Expanded As More Lots Found To Be Contaminated With NDEA
December 06, 2018
By: Irvin Jackson
Another batch of generic valsartan medications are being recalled, due to manufacturing problems that may have resulted in cancer-causing impurities contaminating the drugs. 
Mylan has expanded a valsartan recall issued after trace amounts of N-nitrosodiethylamine (NDEA) were found in the pharmaceutical ingredients. As a result, all lots of Mylan valsartan that have not expired are being recalled.
While the drug manufacturer indicates that there have been no confirmed adverse events or cases of cancer diagnosed in connection with the recalled Mylan valsartan tablets, the impurity is a known human carcinogen, and may have tainted generic versions of the hypertension drug distributed for years.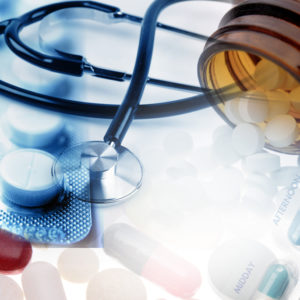 NDEA occurs naturally in certain foods and drinking water, but can be created as a byproduct of industrial processes, which is what the FDA believes occurred in this instance and with other recent valsartan recalls linked to the presence of a similar impurity, N-nitrosodimethylamine (NDMA). Both are considered probably cancer-causing agents by the International Agency for Research on Cancer (IARC).
The original Mylan valsartan recall, issued on November 20, affected 15 lots of Mylan Pharmaceuticals, Inc. products containing valsartan, including Valsartan Tablets, Amiodipine and Valsartan Tablets, and Valsartan and Hydrochlorothiazide Tablets. The expansion affects an additional 104 lots, including 51 lots of Valsartan Tablets, 26 lots of Amlodipine and Valsartan Tablets, and 27 lots of Valsartan and Hydrochlorothiazide Tablets.
The recalled products were distributed in the U.S. between March 2017 and November 2018. The lots involved the use of batches of tainted valsartan manufactured by Mylan Pharmaceuticals, Inc. and Mylan Laboratories Limited. The company indicates it is notifying distributors and customers by letter and arranging for the return of the recalled products. The recall notice advises wholesalers, retailers and consumers in possession of recalled products to contact Stericycle by calling 1-888-406-9305 to arrange for the return of the products.
Valsartan Cancer Concerns
The announcement is the latest in a string of ongoing recalls affecting valsartan and other hypertension drugs which may be contaminated with NDMA or NDEA; impurities created during the manufacturing process.
The first valsartan problems surfaced on July 5, after European regulators announced that batches of the active ingredient supplied by Zhejiang Huahai Pharmaceuticals tested positive for NDMA.
The FDA followed with its own recall announcement on July 13, indicating that the agency had launched an investigation to determine the scope of the contamination and the potential risk to consumers.
In late September, the FDA stopped all imports of drug ingredients and medicines made by Zhejiang Huahai Pharmaceuticals, after an inspection report outlined a number of serious manufacturing problems at the company's facility in late August.
The recalls have led to a valsartan shortage and a spike in prices, with the cost of 160 milligram and 80 milligram tablets of generic valsartan more than doubling in September 2018.
As consumers nationwide continue to face concerns about the safety of pills they have taken in recent years, a number of valsartan recall class action lawsuits have been filed nationwide, seeking damages for the cost of the recalled drugs and medical monitoring. For those diagnosed with liver cancer, kidney cancer, pancreatic cancer, stomach cancer and other cancers, individual cases are being reviewed by valsartan lawyers.
The FDA has assigned a group of pharmacists and nurses to answer consumer's questions about the recalls. Since the first recalls, the agency indicates it has received more than 6,000 inquiries from patients, doctors, nurses, pharmacists and academics. Inquiries can be made by calling 855-543-3784 or by sending an email to druginfo@fda.hhs.gov.
Consumers are urged to contact their doctor if they have experienced any problems that may be related to the recalled valsartan. Healthcare professionals and patients are urged to report adverse events to FDA's MedWatch adverse event reporting program.
"*" indicates required fields