Natpara Recall Issued Due To Rubber Particle Injection Risk, But Manufacturer Warns Consumers to Speak With Doctor Before Stopping Treatment
September 09, 2019
By: Russell Maas
Takeda Pharmaceuticals is recalling all doses of Natpara, a drug used to treat low blood calcium levels, amid concerns small rubber particles may enter the body through the injections. However, the drug maker is highlighting the importance that consumers not suddenly discontinue the treatment without speaking with their medical providers.
The Natpara recall was announced on September 5, due to the risk that small rubber fragments may break away from the rubber cartridge into the injectors, increasing the risk of introducing a foreign objects into the body.
Natpara is a man-made parathyroid hormone prescription, which is used with calcium and vitamin D to control low blood calcium levels among adults that also suffer from low parathyroid hormone blood levels, a condition known as hypoparathyroidism.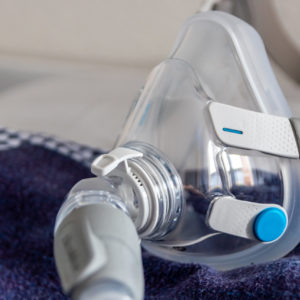 Did You Know?
Millions of Philips CPAP Machines Recalled
Philips DreamStation, CPAP and BiPAP machines sold in recent years may pose a risk of cancer, lung damage and other injuries.
Learn More
It is a 14-day prescription, self-administered by the patient once daily into alternating thighs. Natpara is supplied in dual chambered glass cartridges with a rubber septum that is punctured by a needle once daily to draw doses for injections.
Takeda warns the continuous puncturing of the septum may cause rubber fragments to shed into the chambered glass cartridges, which could lead to the rubber being injected into the body.
Despite the risks associated with the recalled injection, Takeda is instructing its patients to not stop using the medication until they have contacted their prescribing doctor, as sudden stopping of the medication may result in severe or life-threatening consequences.
The recall includes all lots of Natpara Injections manufactured by Takeda Pharmaceutical Company in 25 mcg, 50 mcg, 75 mcg, and 100 mcg doses. The recalled injections were distributed throughout the United States to healthcare facilities and pharmacies.
The recall may pose a significant challenge for patients and prescribing doctors, as Natpara is currently the only medication in the US approved for adjunctive treatment of adult patients with chronic hypoparathyroidism which cannot be adequately controlled with standard therapy alone (calcium and vitamin D).
Takeda recommends patients consult with their prescribing doctors for an alternative treatment before stopping Natpara, as a sudden stop in treatment may cause a sudden drop in blood calcium levels.
According to Takeda, it is critically important patients contact their prescribing healthcare provider to discuss their individual treatment plan and ensure close supervision, including frequent monitoring of blood calcium levels and close titration of active vitamin D and calcium supplements upon stopping Natpara to avoid hypocalcemia.
Takeda announced the company is working with the U.S. Food and Drug Administration (FDA) to resolve the issue and resume supply to patients as soon as possible. Healthcare providers with questions or concerns about the Natpara recall are encouraged to contact Takeda Medical Information at 1-800-828-2088 for additional information.
Melissa

December 28, 2022 at 4:22 pm

I have an attorney from Takeda contacting talking about settling out of court but I'm not an attorney I need help please help

Melissa

March 27, 2022 at 3:54 pm

Now it's official the medication will never be on market again who is going to pay for us to see if we have rubber particles in our bodies or not a lawsuit should be started immediately Takeda should have to pay all it's patients for all this distress it has caused please someone step up and take the case.

Melissa

September 9, 2021 at 12:30 pm

I want to know why all attorneys are so afraid to go after this damn company what is the problem they should pay for all the problems and distress they have caused to there patients not to mention what else in our future they are a billion dollar company?

Idania

June 30, 2021 at 7:28 pm

I was using Natpara for a year before the medicine was recall I was doing great with the medicine but . Now a facing alot problems with my bones and also my calcium is away low it don't matter how much calcium vitamins I take. I'm wating for some test to be sure i don't have osteoporosis. Or bone cancer. I'm very scare right now. Cus I know that when they experiment natpara with animals bone canc[Show More]I was using Natpara for a year before the medicine was recall I was doing great with the medicine but . Now a facing alot problems with my bones and also my calcium is away low it don't matter how much calcium vitamins I take. I'm wating for some test to be sure i don't have osteoporosis. Or bone cancer. I'm very scare right now. Cus I know that when they experiment natpara with animals bone cancer was one of the side effects.

Cathy

June 8, 2021 at 1:00 pm

Takeda did not make enough money selling Natpara and they certainly don't care about patients who regained life's functions when Natpara was released in 2015. Living for almost 3 years after a surgical misadventure, waiting for it's release gave me hope of a better life. Takeda yanked the rug out from under our feet. It is doubtful that Natpara will ever be released in my lifetime, so I gave up [Show More]Takeda did not make enough money selling Natpara and they certainly don't care about patients who regained life's functions when Natpara was released in 2015. Living for almost 3 years after a surgical misadventure, waiting for it's release gave me hope of a better life. Takeda yanked the rug out from under our feet. It is doubtful that Natpara will ever be released in my lifetime, so I gave up that dream and try to make the most of every day. CALCITRIOL, WITH CALCIUM, long and short acting opiates, Celebrex, Pantoprazole, Lyrica (for seizures & nerve pain) are just a few of the medicines that keep me glued together. I get up every day and manage a medical practice. Yes, I still have pain even with all this, but pushing through is the only option. I move slowly, carefully and require more time off my feet. Live people, we only have one life, don't let it slip away. Hugs to all, Cathy

Donyale

August 17, 2020 at 7:47 pm

I was on natpara for 3 years around May 2019 my right knee was hurting and swelling where I injected every other day my Doctor said I had of fluid on my knee he drained it and 2weeks later I had to abruptly stop because natpara because of rubber in the natpara my knee has not been without pain and popping on a daily basis is this grounds to fill a lawsuit against Takeda?

Martin

December 26, 2019 at 7:35 pm

I been without my natpara and top if my legs where I gave shot starting to hurt

Cynthia

October 31, 2019 at 1:28 am

I wonder what Takeda's strategic plan is/has been for Natpara given that (1) they've announced in the past they want to sell Natpara; (2) a long acting form of the parathyroid hormone medication, TransCon PTH, is currently in clinical trials; and (3) Forteo exists which could be considered a substitute medication for Natpara. In my humble opinion, I believe it prudent of Natpara uses in other-tha[Show More]I wonder what Takeda's strategic plan is/has been for Natpara given that (1) they've announced in the past they want to sell Natpara; (2) a long acting form of the parathyroid hormone medication, TransCon PTH, is currently in clinical trials; and (3) Forteo exists which could be considered a substitute medication for Natpara. In my humble opinion, I believe it prudent of Natpara uses in other-than-US markets (where Natpara has been recalled) to pay attention.

Melissa

September 16, 2019 at 9:30 pm

I'm having severe PTSD anxiety and stress since this happened I had a TIA because of the stress now I was hospitalized for calcium and have to start over all again to find which will work best I'm a stressed mess starting all over again ugghh now what will Takeda do to test and see who has plastic particles in there body and yes Takeda should pay for the testing

Lisa

September 13, 2019 at 9:43 pm

HypoPARAthyroidism is a rare disease so I guess this is ok?? . If they pulled insulin off the market due to a "possible risk" the Government would get in involved and all hell would break loose.. I have been weaning down and taking half doses to try to make mine last longer & I have been in tetany for 2 days. The pain is unbearable. I need to get a port placed in my chest before my meds run [Show More]HypoPARAthyroidism is a rare disease so I guess this is ok?? . If they pulled insulin off the market due to a "possible risk" the Government would get in involved and all hell would break loose.. I have been weaning down and taking half doses to try to make mine last longer & I have been in tetany for 2 days. The pain is unbearable. I need to get a port placed in my chest before my meds run out as I will need I 'lllippvs. Takeda purchased Shire with the intent to stop making Natpara. There are articles that prove in Sept of 2018, BEFORE the shire acquisition, they were looking to auction off Natpara and a couple other medications. No takers. After 10 years of this medication (in trials) being ok'ed by the FDA and working miracles for patients, a few months after.the sale, now there is a problem?? This is sketchy AF!!

Vanessa

September 13, 2019 at 1:48 pm

I've been on the Natpara for 4 years now. Once I stop I withdraw tremendously to where I don't get any better!!! I could possibly die!!

Kelly

September 11, 2019 at 11:13 am

I'm meeting with my endocrinologist Thursday evening. I Have enough Natpara until September 21. I feel I will end of in an ER within days of stopping Natpara. Endocrinologist says he is adding other medication and supplements until Natpara is restocked. 4 years ago the only thing that worked for me was IV calcium.

Kimberly

September 11, 2019 at 10:55 am

I once missed 2 days of my Natpara during to a late shipment. In less than 24 hours, I ended up in the hospital due to very low calcium and tetany. I had to receive IV calcium which one visit to the ER is almost as much as one months supply of this injection. This injection has allowed some or most of us to stop all oral calcium and our bodies have adjusted to that. The company knows this and is w[Show More]I once missed 2 days of my Natpara during to a late shipment. In less than 24 hours, I ended up in the hospital due to very low calcium and tetany. I had to receive IV calcium which one visit to the ER is almost as much as one months supply of this injection. This injection has allowed some or most of us to stop all oral calcium and our bodies have adjusted to that. The company knows this and is why they tell us not to stop taking it suddenly yet, we are at risk due to possible contamination. I did some research and found curing of rubber is an issue across the board with all rubber stoppers. If diabetics can continue to use their pens, why can't we use our Natpara? This recall has caused harm to many people with hospitalizations, loss of work and possible loss of life. I need this medication to continue to work as I was on disability prior to receiving it. Please help our community.

Michele

September 11, 2019 at 4:12 am

I was to start Natpara because of my severe issues from Hypoparathyroidism. It has not been controlled by supplements and I'm getting very sick. I hope this issue gets taken care of quick because many people depend on this medication.

Jennifer

September 11, 2019 at 1:15 am

I have PTSD, anxiety, and depression fron the surgical mishap that left me with Hypoparathyroidism. This recall has triggered all of the same feelings as the day of my surgery. This has been extremely stressful and dibilitating. Not to mention the 30 days I have left until my medicine runs out and I will be in the ICU on a calcium Iv. It would've been nice to have receive notice from a doctor. C[Show More]I have PTSD, anxiety, and depression fron the surgical mishap that left me with Hypoparathyroidism. This recall has triggered all of the same feelings as the day of my surgery. This has been extremely stressful and dibilitating. Not to mention the 30 days I have left until my medicine runs out and I will be in the ICU on a calcium Iv. It would've been nice to have receive notice from a doctor. Case manager, FDA, or Tekada instead of on Facebook.

Regina

September 10, 2019 at 7:07 pm

Natpara has helped me for the past few years with my calcium levels but I really feel there is probably other risks. It has been a drug that has helped, but I am unsure if the benefits are going to out weigh the risks known and possibly unknown at this time. I feel a little scared.

Melissa

September 10, 2019 at 2:04 pm

It took me several years and several hospitalizations to get on Natpara to help with calcium levels to find out I might be poisoned now I call my doctors office no return call the anxiety and stress of not knowing if I have particles in my body no sleep its awful
"*" indicates required fields