Cancer Agent Found In Recalled Valsartan Often By-Product Of Industrial Processes
August 08, 2018
By: Irvin Jackson
Federal regulators are continuing to investigate the link between recalled batches of valsartan and cancer, after it was discovered that several versions of the generic hypertension drug contain N-nitro-dimethylamine (NDMA), an impurity that is a byproduct of the manufacturing process. 
NDMA is a member of a group of potent carcinogens, according to a fact sheet issued by the U.S. Environmental Protection Agency (EPA). This is not the first time it has been detected as a byproduct of manufacturing processes, but it may be the first time its been detected in a medication, where it could cause widespread injury.
Formerly a component of rocket fuel, NDMA is not produced commercially in the U.S. except for research purposes. It was also used in the creation of antioxidants and additives for lubricants and other chemical processes.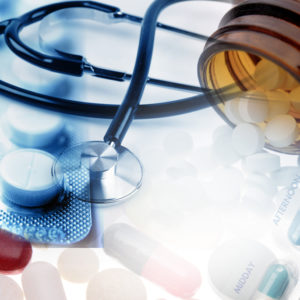 It is a byproduct of processes involving allykalimes and nitrogen products, like nitrous acid and nitrite salts. In its byproduct form, it has been associated with wastewater treatment, tanneries, pesticide manufacturing, rubber and tire manufacturers, foundries and the making of dyes, but not drug manufacturing, until the valsartan recalls recently issued by a number of different drug manufacturers who received ingredients from the same supplier.
On July 5, the European Medicines Agency (EMA) recalled valsartan after batches of the active ingredient supplied by Zhejiang Huahai Pharmaceuticals in China, tested positive for NDMA. The agency has since estimated that one additional case of cancer from valsartan may be caused for every 5,000 long-term users, given the levels of NDMA found.
NDMA has been linked to a risk of liver cancer, kidney cancer and other types of cancer.
The FDA followed with its own recall on July 13, and indicated that the agency had launched an investigation to determine the scope of the contamination and the potential risk to consumers.
The agency has determined that the Chinese manufacturer has been distributing the contaminated pills for at least four years, raising concerns about the number of individuals who may have been exposed to NDMA in valsartan long-term. The agency also noted that animal studies have indicated NDMA has been linked to cancer risks in animal studies and that the U.S. Environmental Protection Agency (EPA) determined that consuming up to 96 nanograms of NDMA per day is considered reasonably safe for human ingestion.
The FDA recommends patients continue taking generic valsartan until they have a replacement product, look at the drug name and company name on the label or contact the pharmacy to see if their medications are on the recall list, follow the recall instructions provided by the manufacturer, and contact their health care professional to discuss alternative treatment.
The agency also asks any patients or healthcare professionals to report any adverse events related to the use of the recalled drugs to the FDA's MedWatch Adverse Event Reporting program.
A number of consumers who have been diagnosed with liver cancer, kidney cancer, lung cancer or suffered an acute liver injury in recent years are now reviewing whether they may be eligible for compensation through a valsartan lawsuit against the manufacturers of the generic drug, with lawyers providing free consultations and case evaluations for individuals nationwide.
"*" indicates required fields