Needle Dislodgement Problems Pose Risk During Dialysis Treatment: Report
July 18, 2023
By: Stephanie Yanovich
Up to three dialysis patients die in the U.S. every week from catastrophic blood loss due to vein needle dislodgement, according to a recent report, which highlights the serious risks associated with this dialysis complication.
Roughly half a million Americans use external blood cleaning machines for dialysis, typically undergoing treatments several times a week to replicate the critical work normally provided by a healthy kidney.
KFF Health News published an article earlier this month, describing the sudden risk of death patients may face from blood loss after a venous needle dislodgment (VND), which could be avoided in many cases with the use of disposable sensor patches that are widely used in Europe, but often not covered by Medicare or other health insurers in the U.S.
Dialysis Needle Dislodgment Risks
Hemodialysis devices are intended to mimic natural kidney function, by pumping blood through an external cleaning machine and cycling it back into the body. Patients use a needle inserted into their veins to funnel their blood into the machine for cleaning. However, if the needle becomes dislodged, blood can quickly escape from the body without being filtered back through the machine, potentially resulting in a fatal bleed out.
Currently, most American dialysis treatment occurs in medical clinic networks, where patients are supposed to be monitored while undergoing kidney machine dialysis. Only about 2% of patients undergo machine dialysis at home, either alone or with the aid of family or a caregiver.
According to the KKF Health News reports, patients undergoing treatments both at home and in dialysis clinics face a risk of a fatal needle dislodgement bleed out. Dialysis patients that fall asleep, have their arms obscured by blankets, or aren't adequately supervised by clinic staff can quickly bleed to death within ten minutes of a needle dislodgement, according to the report.
Despite this risk, dialysis machines used in the U.S. generally do not have automatic shut offs, or alarms that can detect a dislodgement. In addition, while technology exists that could issue an alert in case of a needle dislodgement, the technology is inaccessible to most U.S. dialysis patients because they are not covered in most U.S. insurance policies, the report indicates.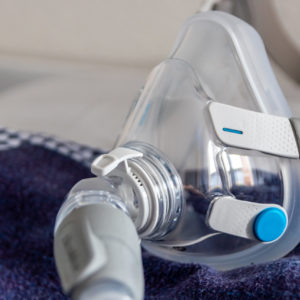 Did You Know?
Millions of Philips CPAP Machines Recalled
Philips DreamStation, CPAP and BiPAP machines sold in recent years may pose a risk of cancer, lung damage and other injuries.
Learn More
In the report, health experts warn that severe blood loss from needle dislodgement is an additional risk of which kidney machine dialysis patients should be aware.
While needle dislodgement events are not currently tracked by federal health agencies, several studies have tried estimating how often it occurs. One such study published in 2008 found nearly 50 needle dislodgements in a U.S. Veterans Health Clinic over a six-year period. A Swedish survey from the mid-2000s suggested needle dislodgement killed three Americans per week.
The new KFF report mirrors other recent concerns regarding bleeding, blot clots, and other risks linked to kidney dialysis devices.
In July 2022, a Medtronic Class I dialysis catheter recall was issued after the FDA determined those devices increased risk of fatal blood clots in dialysis patients due to tube leaks. In February 2023, the U.S. Food and Drug Administration issued another, unrelated Medtronic catheter recall warning healthcare providers of potentially defective tubing. According to that warning, the catheters, which are used during kidney dialysis to filter waste and water from the blood, posed serious blood loss risks due to tube leaks.
Technology to Prevent Fatal Dialysis Needle Dislodgement Exists
The KFF report notes many dialysis machines in Europe use disposable sensor patches, which can detect a needle dislodgement and activate an automatic machine shut off alarm to prevent fatal blood loss. However, the device is currently not covered by Medicare, the primary insurer for most U.S. dialysis patients, leaving most of them without access to those products.
According to the report, legislators have started taking steps to improve machine kidney dialysis safety while also increasing quality of life for dialysis patients.
In May, a new bill called the Home Dialysis Risk Prevention Act was introduced by two House Representatives. If passed, it could extend Medicare coverage to needle dislodgement alarm systems on home dialysis machines. Also, Medicare payments under the Biden administration may increase rates of home dialysis machine use, which many patients say is more convenient that clinic visits.
"*" indicates required fields