Nest Carbon Monoxide, Smoke Detector Problems Result in Halt of Sales
April 07, 2014
By: Irvin Jackson
All sales have been halted for Nest Protect smoke and carbon monoxide alarms, and some features on the high-tech detectors are being disabled following reports that they may cause the device to delay sounding an alarm when smoke or toxic fumes are detected. 
On April 3, Nest CEO Tony Fadell sent out a letter to customers, warning that testing suggests that the "Nest Wave" feature in the company's carbon monoxide and smoke detectors may cause a delay in the alarm.
The Nest Wave feature allows consumers to wave their hands three times under the device to shut the signal off if it is a false alarm, such as when smoke from burnt food is detected.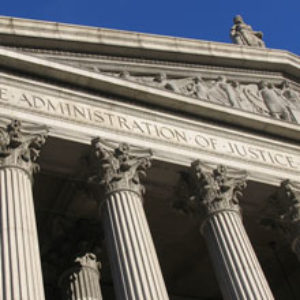 "This could delay an alarm going off if there was a real fire," Fadell said in his letter. "We identified this problem ourselves and are not aware of any customers who have experienced this, but the fact that it could even potentially happen is extremely important to me and I want to address it immediately."
Nest has promoted the Protect detectors as a high-tech replacement for traditional smoke detectors and carbon monoxide detectors.
The problems do not appear to affect the carbon monoxide exposure warning of the Nest Protect, with delays appearing to be related only its ability to warn of fires, and not its ability to issue a carbon monoxide poisoning alarm. Carbon monoxide is an odorless, colorless gas that is the leading cause of poisoning in the U.S. Prolonged exposure can cause brain damage, unconsciousness, and death.
Fadell said the company has decided to halt Nest Protect sales until the problem with the smoke and carbon monoxide detector is resolved. It has also decided to disable to Nest Wave feature.
Nest Protect problems were also reported by Consumer Reports, who warned that it had tested the device and found it slow to issue alarms caused by fast-flaming fires. However, Consumer Reports did not link the issue to the wave feature and considered Fadell's letter to address a different problem than the delays seen in its own testing.
Many of the Nest devices are connected wirelessly to the internet, via a Nest Account. The wave feature in those devices were reportedly shut down remotely. The company is urging customers whose Nest Protect is not wirelessly connected to the company to link them to a Wi-Fi connection immediately, so the company can turn off the wave feature.
The company says customers who have no Wi-Fi access should discontinue using the Nest Protect and contact the company for a full refund.
"*" indicates required fields