Neurocritical Care Could Increase Survival Rates from Severe Traumatic Brain Injuries
October 17, 2022
By: Martha Garcia
New research indicates individuals face a lower risk of death following a traumatic brain injury when they receive treatment in specialized neurocritical care units, as opposed to treatment in general hospital wards or intensive care units (ICUs).
Highly specialized neurocritical care (NCC) units not only help reduce death rates among critically ill patients with brain injuries, but also help improve patient functionality in the long-term, according to findings published last month in the medical journal JAMA Neurology.
Neurocritical Care
Neurocritical care involves the use of specialized doctors, nurses, and therapists, with advanced training in treating patients with neurological conditions or severe brain injury. Treatment can range from specialized prescriptions, new surgery, advanced neuroimaging, and other treatment tailored for this population of patients with unique needs.
Over the past 20 years, medical advancements have changed neurocritical care into a subspecialty of neurology. Decades ago, neuro-intensive units and specialists did not exist, access to head trauma care was extremely limited. Patients with severe neurological needs were typically treated in intensive care units (ICUs), but now there are neurocritical care (NCC) units in many hospitals, which treat these patients and focus on improving outcomes of critically ill patients with brain injury.
NCC can help treat patients who suffer a severe traumatic brain injury (TBI), which can occur following a car accident, personal injury or any incident involving head trauma, which may result in permanent bran damage and deficits in neurological function, motor function and cognitive decline.
NCC Lowered TBI Death Risks and Improved Recovery Rates
Australian researchers looked at data on neurocritical care outcomes on critically ill patients with brain injury. They examined studies from three electronic databases, screening more than 5,600 published records and 26 non-randomized observational studies including nearly 56,000 patients.
The study focused on three interventions: neurocritical care units, neurointensivists, or NCC consulting services. These were compared with hospital general care in populations of neurologically ill adults or adults with acute brain injury in ICUs. Researchers focused on all-cause death rates, length of hospital stay, and functional outcomes as measures of improvement.
Overall, neurocritical care led to a 17% reduced risk of death among those receiving subspecialized care compared with general care.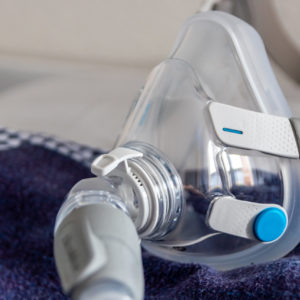 Did You Know?
Millions of Philips CPAP Machines Recalled
Philips DreamStation, CPAP and BiPAP machines sold in recent years may pose a risk of cancer, lung damage and other injuries.
Learn More
Additionally, eight studies including 4,600 patients indicated NCC subspecialized care helped reduce the risk of unfavorable functional outcomes by 17% compared to general care. Functional outcomes focus on a patient's ability to complete daily tasks, such as walking, talking, and caring for themselves. The data did not indicate NCC care had any effect on reducing hospital length of stay.
Traumatic Brain Injury Risks
Long-term side effects of a traumatic brain injury have been linked to increased risk of suicide. Other studies have linked TBI to increased risk of dementia later in life. In fact, even a single event of TBI may be linked to increased risk of Alzheimer's disease later in life.
As the incidence of TBI, severe TBI and other neurological injuries and impairments increases, having subspecialized NCC units to care for these patients and reduce the risk of death and improve functional outcome is more important than ever, researchers warn.
"*" indicates required fields