Plavix Lawsuit Filed By New Mexico Attorney General
September 28, 2016
By: Irvin Jackson
The Attorney General of New Mexico has filed a lawsuit against the makers of Plavix, alleging that false and misleading statements were made about the safety and effectiveness of the widely used blood thinner.
In a complaint filed earlier this month, New Mexico claims that Bristol Myers Squibb knew that their blockbuster drug does not work on a certain percentage of the population, and may expose users to side effects of Plavix, such as an increased risk of internal bleeding.
According to a press release (PDF) issued by New Mexico Attorney General Hector Balderas, the drug maker failed to disclose this important safety information to doctors and the public, and also engaged in deceptive and unfair trade practices, violations of New Mexico's Medicaid Fraud statutes and the Fraud Against Taxpayers Act.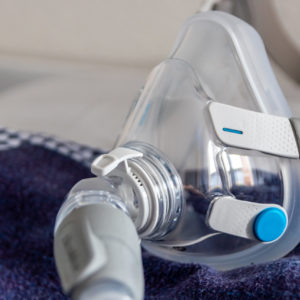 Did You Know?
Millions of Philips CPAP Machines Recalled
Philips DreamStation, CPAP and BiPAP machines sold in recent years may pose a risk of cancer, lung damage and other injuries.
Learn More
"My office will continue to protect vulnerable New Mexican families and consumers through targeted, impact consumer litigation what will secure economic justice and recover pilfered taxpayer funds," Balderas said in the statement announcing the Plavix lawsuit. "Companies like this must be held accountable for deceiving the public and profiteering off of taxpayer monies and vulnerable New Mexicans who badly need safe, effective medical treatment."
Plavix (clopidrogrel) has been used by millions of people throughout the United States, and is commonly prescribed to prevent blood platelets from sticking together and forming clots. There are between 2.5 million and 3 million Plavix prescriptions handed out each month in the U.S.
In recent years, concerns have emerged about the potential side effects of Plavix, and whether many of these prescriptions may have been unnecessary due to genetic resistance to the medication.
In August 2009, researchers from the University of Maryland identified a gene variant found in about one-third of the population that may signal a reduced effectiveness of Plavix. People with the CYP2C19 variant have reduced functioning of a liver enzyme that is supposed to convert Plavix from its inactive form to its active form, potentially making Plavix ineffective at reducing the risk of blood clots.
Unnecessary use of Plavix may expose individuals to an increased risk of gastrointestinal bleeding, severe ulcers, a rare blood disorder known as thrombotic thrombocytopenic pupura (TTP) and other injuries.
The New Mexico Attorney General's lawsuit over Plavix presents charges of deceptive and unfair trade practices, Medicaid fraud, and violations of the Fraud Against Taxpayers Act.
"Since at least March 1998, until the present, Defendants have engaged in a false, deceptive, and unfair marketing strategy designed to increase revenues from Plavix," the lawsuit states. "Since at least March 1998, Defendants knew or should have known that Plavix had diminished or no effect on a substantial and significant percentage of the patient population and that those patients for whom Plavix would not work could be identified through a simple genetic test. Yet, Defendants failed to disclose that negative efficacy information because it would adversely affect the number of Plavix prescriptions written and, thus, sales and revenues."
Bristol-Myers Squibb also currently face hundreds of Plavix lawsuits filed on behalf of individuals who suffered severe injuries after using the medication, alleging that the drug makers have placed their desire for profits before the safety of consumers by aggressively marketing the medication while failing to adequately warn consumers or the medical community about the health risks associated with the medication.
Since 2013, all federal Plavix cases have been centralized before U.S. District Judge Freda L. Wolfson in the District of New Jersey for coordinated handling during pretrial proceedings.
Image Credit: |test caption
"*" indicates required fields