Safety of Airbags in Another 30 Million Vehicles With Takata Inflators Under Investigation by NHTSA
September 21, 2021
By: Russell Maas
Federal highway safety officials have launched an investigation into potential problems with Tataka airbag inflators installed in another 30 million vehicles, which may be prone to exploding and spraying vehicle occupants with sharp, and potentially deadly, shrapnel.
The U.S. National Highway Traffic Safety Administration (NHTSA) launched an engineering analysis on September 17, investigating the safety of airbag inflators designed with a chemical drying agent that could increase the risk of a rupturing incident, according to a recent report by Consumer Reports.
Since 2014 more than 100 million Takata airbags have been recalled worldwide, due to inflators that may cause airbags to overinflate and explode, sending debris into the passenger compartment, which has already been blamed for a number of severe injuries and deaths. The series of recalls has been the largest, and arguably one of the most complex, ever recorded in history, impacting more than 20 different automobile manufacturers.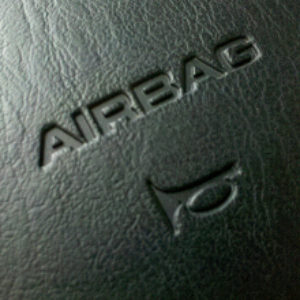 The recent announcement indicates NHTSA will review front driver and passenger side Takata airbag inflators used during original manufacturing and as replacement inflators in vehicles manufactured by more than 20 different companies between 2001 and 2019, which were not previously recalled.
The millions of previously recalled Takata airbag inflators did not contain desiccants, which allowed moisture to damage propellants used to inflate the airbags during a crash.
While officials told Consumer Reports the investigation was not an official recall, the agency has notified impacted manufacturers of their engineering analysis.
No official report has been released by NHTSA to date, but reports indicate that the investigation includes vehicles manufactured by Honda Motor, Ford Motor, Toyota Motor Corp, General Motors, Nissan, Subaru, Tesla, Ferrari NV, Mazda, Daimler AG, BMW, Chrysler (now part of Stellantis NV), Porsche Cars, Jaguar Land Rover and others.
Since the Takata airbag recall started, NHTSA officials have struggled to oversee the repair process and notify tens of millions of vehicle owners across the nation of the potentially lethal dangers associated with the recalled inflators.
Throughout the seemingly endless series of Takata airbag recalls, officials have warned the inflators could rupture unexpectedly and without warning, causing sharp metal fragments from the inflator housing to be projected at the driver and occupants, posing a serious risk of injury or death.
To date, at least 28 people have been killed worldwide by recalled Takata airbags and more than 400 have been injured. Of the fatalities, 19 have occurred in the United States; fourteen of which involved a Honda vehicle. At least another seven fatalities involving Honda vehicles equipped with defective Takata airbags have been reported outside of the U.S.
A number of airbag recall lawsuits have been filed over the massive Takata recall series, including claims by consumers who suffered severe and often life-threatening injuries when the airbag exploded following an accident. Given common allegations raised in the complaints, cases filed throughout the federal court system have been centralized in the U.S. District Court for the Southern District of Florida, as part of a multidistrict litigation, or MDL.
"*" indicates required fields