CPSC Approves New High Powered Toy Magnet Safety Rules
October 07, 2014
By: Irvin Jackson
In response to mounting reports of magnetic toy injuries, federal safety regulators have approved new rules designed to reduce the risk of problems associated with accidental ingestion, which has typically occurred when teens or young children accidentally swallow more than one of the small, powerful magnets, allowing them to attract across intestinal walls.
The U.S. Consumer Product Safety Commission (CPSC) announced on September 25 that it has put new national safety standards in place affecting high-powered magnet sets, which have been sold as desk toys in recent years, featuring a large number of small rare earth magnets that can be manipulated into various shapes.
The new magnet rules come after several battles to require several manufacturers to recall their products, after finding that warnings provided are insufficient to avoid injuries.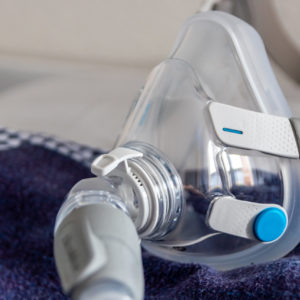 Did You Know?
Millions of Philips CPAP Machines Recalled
Philips DreamStation, CPAP and BiPAP machines sold in recent years may pose a risk of cancer, lung damage and other injuries.
Learn More
U.S. CPSC will require individual magnets from a set to be large enough that it does not fit into the CPSC's small parts cylinder, which is a measuring tool for accidental swallowing risks. If the magnet is small enough to fit, it must not be beyond a certain strength.
Some previously sold magnet sets were 37 times more powerful than the new regulations would allow, the CPSC notes.
According to a magnet information center website published by U.S. CPSC, nearly 3,000 children and teenagers swallowed the magnets and had to be treated in emergency rooms nationwide between 2009 and 2013, including the death of a 19-month girl, Annaka Chaffin, after accidentally swallowing the magnets.
"I will always think of Annie when it comes to this rule and the action the Commission has approved, and I am so deeply sorry for the Chaffin family's loss," CPSC Chairman Elliot Kaye said in a statement. "Also in our thoughts is Braylon Jordan from Louisiana, who had to battle through numerous surgeries as a 2-year old, after his intestines were perforated. Braylon is not alone, as many children and teenagers have suffered serious injuries after ingesting these hazardous magnets. As many families and the medical community well know."
If more than one of the powerful magnets are swallowed, they may attract to each other while moving through the intestines. This may cause intestines to twist, create blockages or tear intestinal walls. Often this results in the need for emergency surgery and can result in death or severe life-long health problems.
Initial symptoms associated with swallowing the small magnets may be similar to that of a common flu, consisting of vomiting, diarrhea, and stomach pain, causing the problems not to be promptly recognized until certain medical examinations are done, further delaying treatment and allowing the magnets to attract.
Magnet Recall Battle
An estimated 3 million magnet sets have been sold in the U.S. since 2010. Despite the regulatory efforts to place strong warning labels on the products and launch an educational campaign for consumers, reports of injuries have continued, leading safety regulators to conclude that placing stronger warnings on the products can not make them safe.
The CPSC requested that 13 manufacturers of the magnetic ball toys issue voluntary recalls and stop sales in 2012.  While 11 companies complied, the regulatory agency was forced to file rare administrative complaints against two manufacturers, seeking to force an involuntary Buckyball recall and Zen Magnets recall.
The administrative complaints are a way for the CPSC to make a mandatory recall of a dangerous product, and this was the first time in 11 years the regulatory agency has had to take such action in an effort to protect consumers.
In April 2013, the CPSC and a number of major retailers announced a Buckyball and Buckycube recall, calling for customers to return or get rid of the magnet sets.
In July 2014, the CPSC reached a settlement agreement with makers of the Buckyball magnet sets which allows consumers who purchased the sets to receive a refund by visiting Buckyballsrecall.com.
The makers of Zen magnets are still fighting to prevent having to offer customers refunds.
The commission voted 4-0 to approve the new rules, with one abstention. Commissioner Ann Marie Buerkle said she did not think the new rules should come while the CPSC had an administrative enforcement case against the only remaining seller of the small magnet sets.
"*" indicates required fields