New York Carbon Monoxide Detector Law Proposed for Schools
February 22, 2013
By: Irvin Jackson
Some state lawmakers in New York are getting behind a petition to require all schools in that state to deploy carbon monoxide detectors, following a number of high profile cases of carbon monoxide poisoning suffered at schools nationwide. 
Oneida County legislators introduced the petition to state representatives recently, calling for changes in the state code that would make carbon monoxide detectors a requirement in every elementary and secondary school in the state. Many schools already have them, and they are a requirement in every school in New York City, but the legislators want them to be mandatory state wide and want the state to pay schools to do it.
Alarms or detectors are seen as one of the best preventative measures against carbon monoxide poisoning, which is the leading cause of fatal poisoning in the United States.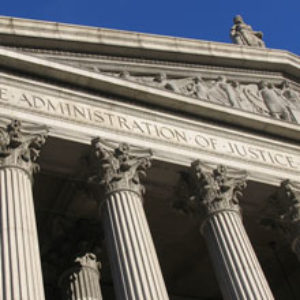 Carbon monoxide is a significantly toxic gas that is colorless, odorless, tasteless and lacks any sort of irritating factor that could allow someone to detect its presence. Because people often fail to promptly recognize symptoms of carbon monoxide, they may continue to be exposed to the gas in the absence of a detector or alarm, increasing the risk of permanent brain damage or death.
According to the U.S. Centers for Disease Control and Prevention, carbon monoxide poisoning kills about 500 people in the U.S. annually, and is linked to about 15,000 emergency room visits. In many cases, the injuries or deaths could have been prevented by the use of carbon monoxide detectors and proper maintenance of heating systems and generators.
A carbon monoxide leak at a school in Tennessee in January led to more than 100 people being hospitalized. A similar incident at an Atlanta elementary school caused about 50 people to receive treatment for carbon monoxide poisoning in December. In both cases, the schools lacked functioning carbon monoxide detectors and the leaks were only discovered after children got sick and caretakers became suspicious of the cause.
Neither school district required that the schools have carbon monoxide detectors. In fact, Maryland and Connecticut are the only states that currently require carbon monoxide detectors in schools. However, New Jersey ia considering legislation that would make them mandatory in those states as well.
"*" indicates required fields