Zoloft Birth Defect Lawsuits Moving Forward, As New Plaintiffs' Expert Allowed
January 09, 2015
By: Austin Kirk
The U.S. District Judge presiding over all consolidated Zoloft lawsuits has lifted a stay in the litigation and will permit plaintiffs to name a new expert witness, after a prior ruling excluded certain key expert testimony that was to be offered in support of the claims linking side effects of Zoloft to birth defects.
In the federal court system, there are currently more than 525 product liability lawsuits pending against Pfizer involving allegations that the drug maker failed to adequately warn about the risks associated with use of Zoloft during pregnancy, which has been linked to reports of children born with severe birth injuries and malformations.
Since April 2012, complaints filed in U.S. District Courts throughout the country have been centralized for pretrial proceedings before U.S. District Judge Cynthia Rufe in the Eastern District of Pennsylvania, as part of a multidistrict litigation, or MDL.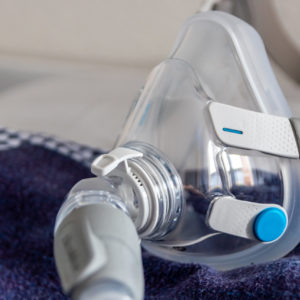 Did You Know?
Millions of Philips CPAP Machines Recalled
Philips DreamStation, CPAP and BiPAP machines sold in recent years may pose a risk of cancer, lung damage and other injuries.
Learn More
In a pretrial order (PDF) issued January 7, Judge Rufe lifted a stay in the Zoloft litigation that has been in place since July 2014. A Leadership Status Conference has been scheduled for Tuesday, January 27, 2015, with a full Status Conference set for February 23, 2015.
The removal of the stay comes the same day Judge Rufe issued an order (PDF) denying Pfizer's Motion for Summary Judgment in the cases and granting the Plaintiff's Motion for Leave to Identify and Present a New General Causation Expert.
Zoloft Litigation Expert Testimony
In August 2014, Judge Rufe restricted what some plaintiffs' experts will be allowed to testify about during trial regarding the connection between Zoloft and birth defects for unborn children. She also banned testimony from a key witness who also planned to testify on human causation. While the remaining experts will be permitted to testify on matters other than human causation, the ruling left plaintiffs with limited evidence to support their claim.
On November 4, Pfizer asked Judge Rufe to dismiss the Zoloft birth defect lawsuits, saying that the plaintiffs have been left without the ability to prove their case as a result of the exclusion of the experts.
In response, the Plaintiffs requested the opportunity to name a new witness, which Judge Rufe has allowed, resulting in a denial of Pfizer's motion to dismiss.
The new plaintiffs' expert witness, Dr. Nicholas Jewell, is a professor at the University of California, Berkeley in the Division of Biostatistics, and is expected to testify that there is scientific evidence that the side effects of Zoloft can cause congenital heart defects in an unborn child.
In a memorandum (PDF) explaining the ruling, Judge Rufe indicated that she had to weigh several factors, including whether the new witness was introduced in bad faith, disrupts the orderly and efficient trial of the case, brings important evidence, or whether the introduction of the witness prejudices or surprises the opposing party and whether that prejudice can be dealt with satisfactorily.
"In assessing the relevant factors in this context, the Court finds that although there is some prejudice to Pfizer, in that it will be put to the additional expense required to litigate the admissibility of Dr. Jewell's proposed testimony, this prejudice is not of a character sufficient to warrant denial of the motion," wrote Judge Rufe. "Had the PSC presented Dr. Jewell earlier, as Pfizer contends the PSC should have done, Pfizer would be in the same position with regard to the question of the admissibility of Dr. Jewell's testimony. In addition, there is every possibility that Dr. Jewell will be presented as an expert witness in Zoloft cases currently pending in state courts, or in cases that may be filed in the future and therefore Pfizer likely must address his expert testimony at some point."
Zoloft Birth Defect Risk
Zoloft (sertraline) is one of the most widely prescribed medications in the United States, and has been used by tens of millions of individuals. However, several studies have suggested that use of Zoloft by pregnant women has been linked to a potential increased risk of serious and potentially life-threatening birth defects and malformation for children.
In November 2006, the FDA added warnings about a potential risk of persistent pulmonary hypertension in newborns (PPHN) from Zoloft and other newer antidepressants when taken after the 20th week of pregnancy. The side effects of Zoloft and other similar medications were linked to a six times greater risk of PPHN.
In June 2007, studies found an association between the use of antidepressants like Zoloft early in the pregnancy and a risk of abnormal skull development, gastrointestinal abnormality and brain defects.
In September 2009, a study published in the British Medical Journal (BMJ) found that SSRI antidepressants like Zoloft increase the risk of heart defects when taken during the first trimester, a time when many women do not even know they are pregnant.
All of the claims in the Zoloft litigation raise similar allegations, claiming that Pfizer has known for years about the risk of birth defects, yet withheld information from consumers and the medical community in an attempt to avoid damaging sales of the blockbuster antidepressant.
As part of the coordinated proceedings before Judge Rufe, it is expected that a number of Zoloft trials will be scheduled to help the parties gauge how juries may respond to certain evidence and testimony that is likely to be repeated throughout the litigation. Although the outcomes of these "bellwether" trials will not be binding on other cases, they may ultimately facilitate Zoloft settlement agreements to avoid the need for hundreds of individual trials nationwide.
"*" indicates required fields