Nexium Alternatives Are Safer, Avoid Kidney Failure Risk: Lawsuit
September 15, 2016
By: Irvin Jackson
As concerns continue to mount nationwide about the kidney risks with Nexium and other popular heartburn medications, a lawsuit recently filed by a New Jersey woman alleges that she may have avoided a kidney failure diagnosis if warnings had been provided by the drug maker, indicating that there are safer alternatives to Nexium.
Millions of Americans suffering from heartburn or acid reflux take Nexium or other similar heart burn medications that are part of a class of drugs known as proton pump inhibitors (PPIs), such as Prilosec, Prevacid and others.
Since the medications are widely believed to carry few risks, Nexium and other PPI are widely prescribed and often used by individuals for long periods of time, with little or no effort to reduce or eliminate the underlying cause of the heartburn or acid reflex. However, in recent years, serious questions have emerged about the safety of Nexium, with several studies suggesting that users may face an increased risk of kidney problems, including acute kidney injury (AKI), chronic kidney disease (CKD) and kidney failure.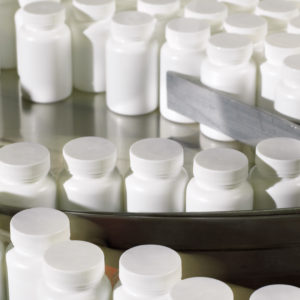 In a complaint (PDF) filed this week in the U.S. District Court for the District of New Jersey on September 12, Lakeisha Spratt claims that AstraZenca and Pfizer knew or should have known about the kidney risks with Nexium, yet failed to adequately warn consumers or the medical community.
Spratt indicates that she was prescribed Nexium in 2014, and subsequently switched to over-the-counter Nexium 24HR version, as directed by her doctor. While using the acid reflux and heartburn medication, Spratt claims that she suffered kidney failure, which has left her with severe and permanent injuries.
The case joins a growing number of similar Nexium lawsuits, Prilosec lawsuits, Prevacid lawsuits, Protonix lawsuits, Dexilant lawsuits and other claims brought by individuals nationwide, which allege that severe kidney problems may have been avoided if warnings had been provided.
Spratt claims that a number of Nexium alternatives were available, which are safer and do not carry the same kidney risks, such as histamine H2-receptor antagonists, like Zantac, Pepcid and Tagamet. These drugs were developed in the late 1960s, and are not associated with the same kidney risks as Nexium, Prilosec and other PPIs, yet sales of H2 blockers have plummeted since Prilosec, Nexium and other PPIs were introduced and aggressively marketed by AstraZeneca, Pfizer and other drug makers.
"Although Defendants knew or recklessly disregarded the fact that Nexium causes debilitating and potentially lethal side effects, Defendants continued to market, promote and distribute Nexium to consumers, including Plaintiff, without disclosing these side effects when there were safer alternative methods for treating [heartburn]," claimed Spratt in the complaint. "Defendants failed to provide adequate warnings that would have dissuaded health care professions from prescribing Nexium and consumers from purchasing and ingesting Nexium, thus depriving both from weighing the true risks against the benefits of prescribing, purchasing or consuming Nexium."
The first warnings about any kidney issues with Nexium were added to the drug label in December 2014, indicating that there may be a risk of acute interstitial nephritis (AIN) risk from Nexium, Prilosec and other proton pump inhibitors. This condition involves inflammation of the kidneys, but Spratt and other plaintiffs maintain that the warnings do not go far enough to raise awareness about the serious risks associated with these medications.
In April 2015, a study published in the medical journal CMAJ Open found that Nexium and other PPI note only cause a 3 times higher risk of acute interstitial nephritis, but were also associated with a 2.5 times higher risk of acute kidney injury, which involves an abrupt loss of kidney function.
Earlier this year, a study published in the medical journal JAMA Internal Medicine built on these findings, examining data on more than 10,000 participants over a period of more than 10 years, finding that the drugs were also associated with a higher incidence of chronic kidney disease.
In April 2016, researchers with the Department of Veterans Affairs found that users of Nexium, Prilosec or other PPIs may be 96% more likely to develop kidney failure and 28% more likely to develop chronic kidney disease after five years of use.
As heartburn drug injury lawyers continue to review and file cases, it is widely expected that thousands of cases could be filed in the coming months and years.
Janis

May 10, 2017 at 10:44 pm

I took Protonix for over three years and now have stage 3 CKD.

Elena

January 19, 2017 at 1:27 pm

I am taking Nexium 10+ years. In 2001 I had acute kidney failure after I drank Fleet Phospho-soda solution for colonoscopy. From that time I have CKD.
"*" indicates required fields