Lawsuit Blames Nexium Side Effects For Acute and Chronic Kidney Disease
April 10, 2017
By: Irvin Jackson
A New Jersey woman indicates that she developed acute and chronic kidney disease from side effects of Nexium, according to allegations raised in a lawsuit filed against AstraZeneca over the failure to warn about the risks associated with their popular heartburn drug.
The complaint (PDF) was filed by Roni Jones in the U.S. District Court for the District of New Jersey on March 30, indicating that she never would have used the medication if the drug maker had adequately disclosed the link between Nexium and kidney damage.
Nexium is one of the most widely used brand-name medications in the U.S., which is taken daily by millions of Americans for treatment of heartburn and gastroesophageal reflux disease (GERD). It is part of a popular class of medications known as proton pump inhibitors (PPIs), which also includes Prilosec, Prevacid, Protonix and Dexilant. However, in recent years, a number of studies have suggested that users may face an increased risk of acute kidney injury, acute interstitial nephritis, chronic kidney disease and end-stage renal failure.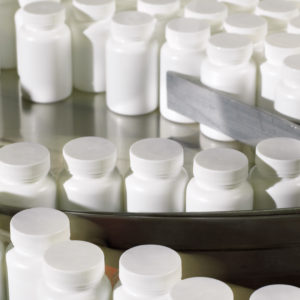 Jones states that she began using Nexium in 2013, and continued to take the drug through 2016, following the provided warnings and directions. which failed to disclose the kidney risks. As a result Nexium side effects, Jones indicates that she now suffers from acute and chronic kidney disease, which have caused her to suffer severe and permanent injuries, as well as pain, suffering, economic loss and emotional distress.
The case joins a growing number of similar Nexium lawsuits being pursued in state and federal courts nationwide, as well as Prilosec lawsuits, Protonix lawsuits, Prevacid lawsuits and Dexilant lawsuits brought against the manufacturers of those competing drugs.
"Studies have shown the long term use of PPIs was independently associated with a 20% to 50% higher risk of CKD, after adjusting for several potential confounding variables, including demographics, socioeconomic status, clinical measurements, prevalent co-morbidities, and concomitant use of medications," states the lawsuit filed by Jones."Currently, the Nexium product labeling does not contain any warning regarding the increased risk of CKD."
In an independent study published by the medical journal CMAJ Open in April 2015, researchers found that users of PPI medications were 3 times more likely to suffer acute interstitial nephritis, which involves inflammation of the kidney. In addition, the study found that users were 2.5 times more likely to develop acute kidney injury, which involves an abrupt loss of kidney function.
This research was followed by a study published last year in the medical journal JAMA Internal Medicine, which also found an increased risk of chronic kidney disease with the heartburn medications, indicating that users of Nexium, Prilosec and other PPI may be 50% more likely when compared to non-users.
In April 2016, researchers with the Department of Veterans Affairs found that users of Nexium, Prilosec or other PPIs may be 96% more likely to develop renal failure and 28% more likely to develop chronic kidney disease after five years of use.
In February, the U.S. Judicial Panel on Multidistrict Litigation rejected a request to consolidate all federal proton pump inhibitor kidney damage lawsuits before one judge for pretrial proceedings, saying that the drugs were too dissimilar, and also direct competitors. Therefore, the complaint filed by Jones, as well as other cases filed in U.S. District Courts nationwide, are moving forward as individual claims, without coordinated discovery.
As heartburn drug injury lawyers continue to review and file cases, it is expected that thousands of similar chronic kidney disease lawsuits and other claims over side effects of PPI medications could be filed in the coming months.
"*" indicates required fields