Nexium Acute Interstitial Nephritis (AIN) Lawsuit Filed By Man Who Required Dialysis, Kidney Transplant
July 06, 2016
By: Irvin Jackson
According to allegations raised in a recently filed product liability lawsuit, side effects of Nexium caused a serious form of kidney damage, known as acute interstitial nephritis (AIN), which ultimately led to the need for dialysis treatment and a kidney transplant for a Tennessee man. 
The complaint (PDF) was filed against AstraZeneca by Charles Bowers on July 5, in the U.S. District Court for the Western District of Tennessee.
Bowers claims that AstraZeneca failed to adequately warn about the link between Nexium and acute interstitial nephritis, which involves inflammation of the kidneys that can lead to acute kidney injury, chronic kidney disease and end-stage renal failure.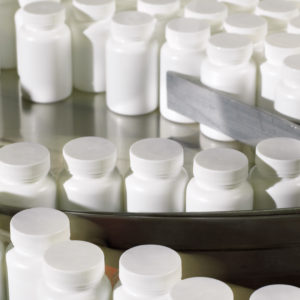 In late 2014, the FDA required AstraZeneca to add information to the warning label about the risk of acute interstitial nephritis from Nexium or other proton pump inhibitors, such as Prilosec, Prevacid, Protonix, Dexilant, AcipHex and others.
Like millions of other Americans, Bowers indicates that he began using Nexium in July 2003, for the treatment of peptic disorders such as gastroesophageal reflux disease (GERD) and duodenal ulcer disease. In May 2008, he was diagnosed with severe, drug-induced acute interstitial nephritis, which was upgraded to severe chronic acute interstitial nephritis a year later. As a result, he has to undergo dialysis treatment three times a week and will require a kidney transplant, the lawsuit indicates.
According to the lawsuit, AstraZeneca failed to adequately warn consumers and the medical community about the kidney risks with Nexium, indicating that the drug maker knew or should have known that acute interstitial nephritis (AIN) was a side effect of Nexium, yet withheld information from the warning label for years.
"Defendants failed to adequately warn against the negative effects and risks associated with Nexium," the lawsuit states. "In omitting, concealing, and inadequately providing critical safety information regarding the use of Nexium in order to induce its purchase and use, Defendants engaged in and continue to engage in conduct likely to mislead consumers including Plaintiff. This conduct is fraudulent, unfair, and unlawful."
The case comes as a growing number of individuals are pursuing similar Nexium lawsuits, Prilosec lawsuits, Dexilant lawsuits, Prevacid lawsuits, Protonix lawsuits and other claims over kidney problems caused by popular heartburn medications that are part of the proton pump inhibitor (PPI) class.
Each of the claims raise similar allegations, indicating that AstraZeneca and other acid reflux drug makers knew or should have known about the risk of kidney damage for years, yet placed their desire for profits before consumers safety.
In April 2015, a study published in the medical journal CMAJ Open found that in addition to acute interstitial nephritis, Nexium and other similar drugs may also increase risk of acute kidney injury, which involves an abrupt loss of kidney function.
That research was followed by a study published earlier this year in the medical journal JAMA Internal Medicine, which found an increased risk of chronic kidney disease with use of proton pump inhibitors. That study suggested that users of Nexium, Prilosec and other heartburn drugs may face a 50% higher kidney disease risk when compared to non-users.
In May, yet another study published in the Journal of the American Society of Nephrology, found an increased risk of kidney failure and chronic kidney disease associated with long-term use of Nexium and other PPIs.
Prescription PPIs were used by more than 15 million Americans in 2013, bringing in more than $10 billion. Some estimates indicate that between 25% to 70% of those prescriptions may be inappropriate. Nexium is the third best selling drug in the world, with sales in 2008 exceeding $5.2 billion at its peak.
Margaret

July 13, 2016 at 7:54 pm

I have been on Prilosec for several years and I do have kidney problems.
"*" indicates required fields