Pretrial Scheduling Order Outlines Deadlines for Nexium Kidney Damage Lawsuit Heading to Trial This Fall
August 11, 2022
By: Irvin Jackson
The U.S. District Judge presiding over all Nexium lawsuits, Prilosec lawsuits, Prevacid lawsuits, Protonix lawsuits and Dexilant lawsuits has issued a new pretrial schedule leading up to the start of the first trial this fall, which is expected to begin in mid-November 2022 to help the parties gauge how juries will respond to certain evidence that will be presented throughout thousands of pending claims.
Proton pump inhibitor medications include some of the most widely recognized brand-name drugs on the market in the United States, including blockbuster treatments like Nexium, Prilosec, Prevacid, Protonix, Dexilant and others, which have been used by millions of Americans for treatment of acid reflux and heart burn.
While the drugs have been promoted for years as safe and effective, leading many to believe they carry few serious side effects, more than 13,500 people have filed kidney damage lawsuits against the manufacturers, alleging that inadequate warnings were provided about the risk of serious and life-changing complications.
Plaintiffs allege that they have been left with acute kidney injury, chronic kidney disease, end-stage renal failure and other side effects from Nexium, Prilosec and other PPI medications, indicating that the problems could have been avoided if proper warnings had been provided about the risks associated with long-term use.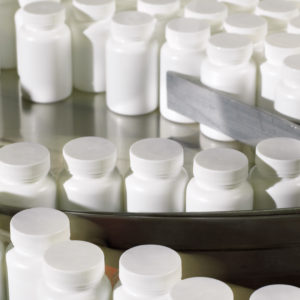 Given common questions of fact and law raised in thousands of complaints brought throughout the federal court system, the litigation has been centralized before  U.S. District Judge Claire C. Cecchi in New Jersey since late 2019, as part of an MDL or multi-district litigation.
Following coordinated discovery into common issues that impact all of the cases, Judge Cecchi established a "bellwether" program where a small group of lawsuits that are representative issues raised throughout the claims have gone through case-specific discovery and been prepared for a series of early trial dates.
A Nexium kidney damage lawsuit brought James Rieder has been selected as the first to go before a jury, involving a complaint (PDF) filed in January 2019, which indicates that Reider developed chronic kidney disease after using Nexium from March 2010 to February 2015.
The case was originally scheduled to go before a jury in October 2022, but a case management order (PDF) issued last week moved the trial date to November 14.
The order makes a number of changes to the pretrial schedule leading up to that first trial date, indicating that the court will consider dispositive motions and objections throughout August 2022, and the parties can file objections to the admissibility of certain evidence the following month, with proposed jury instructions, jury questionnaires and verdict forms due by September 16.
Special Master Ellen Reisman is expected to issue a report and recommendations on each side's motions in limine for the case by September 23, and Judge Cecchi wants both sides to submit a proposed joint pretrial order for the case on or before October 7.
While the outcomes of these early test trials will not have any binding impact on other plaintiffs, they are likely to have a substantial impact on any Nexium settlements the drug makers may reach to avoid the need for thousands of individual claims to be remanded to U.S. District Courts nationwide for individual trial dates in the coming years.
"*" indicates required fields