Nexium Lawsuit Over Kidney Disease Diagnosis Should Be Cleared for First Bellwether Trial in November 2022: Special Master
July 27, 2022
By: Irvin Jackson
After reviewing pretrial motions regarding the admissibility of expert witness testimony that will be presented by parties involved in a Nexium lawsuit set for trial to begin later this year, a Special Master has recommended that the U.S. District Judge presiding over the litigation clear the case to move forward.
There are about 13,500 Nexium lawsuits, Prilosec lawsuits, Prevacid lawsuits, Protonix lawsuits and Dexilant lawsuits pending in the federal court system, each involving similar allegations that the drug makers failed to warn users that they may face an increased risk of acute kidney injury, chronic kidney disease, end-stage renal failure and other side effects.
Given common questions of fact and law, the litigation has been centralized before U.S. District Judge Claire C. Cecchi in New Jersey since late 2019, for coordinated discovery and pretrial proceedings, as part of an MDL or multi-district litigation.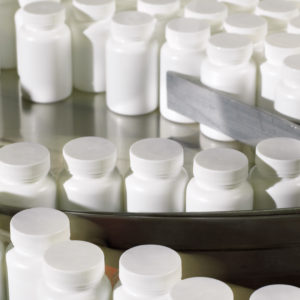 To help the parties gauge how juries will respond to certain evidence and testimony that will be presented throughout the litigation, Judge Cecchi has established a "bellwether" process, where a small group of representative cases are being prepared for early trial dates, which is expected to culminate in at least three test trials.
A lawsuit brought by James Rieder has been selected for the first jury trial, involving allegations that Reider was diagnosed with chronic kidney disease after using Nexium from March 2010 to February 2015. That trial will be followed by a case filed by David Foster, who began taking Nexium in 2008, and was diagnosed with chronic kidney disease the following year, resulting in a number of acute kidney failure episodes that he directly relates to side effects of the heartburn drug. The final early bellwether trial will involve a lawsuit filed by Kevin Bales, who indicates he developed an acute kidney injury, chronic kidney disease and end stage renal failure after using both Nexium and Prilosec.
Following "Daubert" challenges filed by the parties, seeking to exclude certain expert witness testimony presented about the link between Nexium and kidney injuries, Special Master Ellen Reisman issued a report and recommendations (PDF) this month, finding that sufficiently reliable expert witness testimony has been presented by the plaintiffs to recommend the first bellwether trial move forward for a planned November 14, 2022 trial date, followed by a second bellwether trial slated to begin March 1, 2023, and a third on April 10, 2023.
While the outcomes of these early test trials will not have any binding impact on other plaintiffs, they are likely to have a substantial impact on any Nexium settlements the drug makers may reach to avoid the need for thousands of individual claims to be remanded to U.S. District Courts nationwide for individual trial dates in the coming years.
Twila L Franklin

September 10, 2022 at 3:35 pm

Am I too late to get in on class action suite?
"*" indicates required fields