Nexium and Prilosec Caused Acute Interstitial Nephritis, Lawsuit Alleges
August 03, 2017
By: Irvin Jackson
After using Nexium and Priolsec consistently for more than 15 years, an Ohio woman indicates that side effects of the heartburn drugs caused her to develop acute and chronic interstitial nephritis, which is a serious kidney injury that may cause renal failure. 
In a a complaint (PDF) filed last week against AstraZeneca, Pfizer and Wyeth Pharmaceuticals in the U.S. District Court for the District of New Jersey, Sandra Brown claims that the drug makers failed to provide adequate warnings about the kidney risks associated with Nexium and Prilosec.
The drugs are among the most widely known brand-name medications on the market in the United States, which are used by millions of Americans for treatment of acid reflux and heartburn. They are both part of a larger class of medications, known as proton pump inhibitors (PPI), which also includes Prevacid, Protonix, Dexilant and others.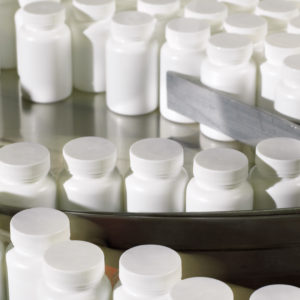 Brown indicates that beginning as early as 1990, she was prescribed Nexium, Prilosec or an over-the-counter version marketed as Nexium24hr. She continued to use the drugs through January 2017, indicating that she was unaware the drugs make cause kidney problems.
In July 2016, a diagnostic kidney biopsy revealed that Brown was suffering from Acute Interstitial Nephritis and Chronic Interstitial Nephritis, and she indicates that she also know suffers from chronic kidney disease.
Since Nexium, Prilosec and other PPI drugs have lacked kidney warnings for years, they are widely believed to be safe by most consumers and doctors, and many individuals remain on the medications for years with little attempt to reduce use. However, a number of studies published in recent years have highlighted serious risks associated with use of the medications.
In April 2015, an independent study published by the medical journal CMAJ Open found that users of PPI medications were 3 times more likely to suffer acute interstitial nephritis, which involves inflammation of the kidney. In addition, the study found that users were 2.5 times more likely to develop acute kidney injury, which involves an abrupt loss of kidney function.
Acute interstitial nephritis (AIN), an inflammation of the kidneys and connecting tissues, can cause fatigue, nausea, and weakness. Brown's lawsuit indicates that the manufacturers knew about the risks for years, but failed to provide adequate warning.
"The risk of AIN among PPI users was first raised in 1992. Five years later, an additional study again raised concerns about AIN. Between 2004 and 2007, at least three additional studies confirmed AIN related to PPI usage. More recent studies reveal that those using PPIs such as Nexium are at a three times greater risk than the general population to suffer AIN," the lawsuit states. "However, the current warning regarding the risk of AIN is far from adequate, lacking the necessary force and specificity to give patients and their healthcare providers the proper information needed to make an informed decision about whether to start or continue a drug regimen with the potential for such dire consequences."
The case joins dozens of other Nexium lawsuits, Prilosec lawsuits, Protonix lawsuits, Prevacid lawsuits and Dexilant lawsuits brought by individuals nationwide in recent months, claiming that the drug makers withheld information about the risks associated with long-term use of the medications.
Given similar questions of fact and law raised in complaints filed throughout the federal court system, the U.S. Judicial Panel on Multidistrict Litigation (JPML) heard oral arguments last week over wether the centralize the cases before one judge for coordinated discovery and pretrial proceedings.
As heartburn drug injury lawyers continue to review and file cases in the coming months and years, it is expected that hundreds, if not thousands, of similar acute interstitial nephritis lawsuits may be filed over the failure to warn about the side effects of Nexium, Prilosec and other PPI medications.
"*" indicates required fields