Nexium Risk of Kidney Disease Withheld from Consumers and Doctors, Lawsuit Alleges
November 08, 2016
By: Irvin Jackson
While millions of Americans have used Nexium for treatment of acid reflux and heartburn, making it AstraZeneca's largest-selling drug, the pharmaceutical company has withheld information from consumers and the medical community about the serious risk of kidney disease linked to proton pump inhibitors (PPI), according to allegations in a recently filed lawsuit.
In a complaint (PDF) brought earlier this week in the U.S. District Court for the Northern District of Arkansas, William Smith indicates that he was diagnosed with stage 3 chronic kidney disease (CKD) after using Nexium for nearly five years.
Although AstraZeneca allegedly knew or should have known about the Nexium risk of kidney disease, Smith indicates that the manufacturer omitted and concealed critical safety information, providing false and misleading warnings about the safety of the drug.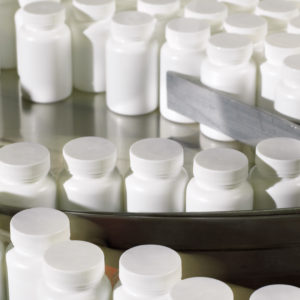 "Despite clear knowledge that Nexium causes a significantly increased risk of [chronic kidney disease] and acute kidney injuries, Defendants continued to market and sell Nexium without warning consumers or healthcare providers of the significant risk of [kidney disease] and acute kidney injuries," according to the lawsuit.
Nexium belongs to a class of drugs known as proton pump inhibitors (PPIs), which also includes Prilosec, Prevacid, Dexilant and others. The drugs are commonly used to treat symptoms of heartburn and acid reflux, often with little or no effort to reduce reliance on the medications, since they are widely assumed to be safe. However, in recent years, serious questions have emerged about the side effects of Nexium and other PPI medications, with several studies suggesting that users may be more likely to develop severe kidney problems, including acute interstitial nephritis (AIN), acute kidney injury (AKI), chronic kidney disease (CKD) and kidney failure.
Smith's case joins a growing number of similar Nexium lawsuits, Prilosec lawsuits, Prevacid lawsuits, Protonix lawsuits, Dexilant lawsuits and other claims brought by individuals nationwide, which allege that severe kidney problems may have been avoided if warnings had been provided.
"Defendants failed to adequately warn against the negative effects and risks associated with Nexium," the lawsuit states. "Defendants have totally failed to provide any warnings regarding [chronic kidney disease]."
The first warnings about any kidney risks with Nexium were added to the drug label in December 2014, indicating that users may experience acute interstitial nephritis (AIN). This condition involves inflammation of the kidneys, but Burnett and other plaintiffs maintain that the warnings do not go far enough to raise awareness about the serious risks associated with these medications.
In April 2015, a study published in the medical journal CMAJ Open found that Nexium and other PPI note only cause a 3 times higher risk of acute interstitial nephritis, but were also associated with a 2.5 times higher risk of acute kidney injury, which involves an abrupt loss of kidney function.
Earlier this year, a study published in the medical journal JAMA Internal Medicine built on these findings, examining data on more than 10,000 participants over a period of more than 10 years, finding that the drugs were also associated with a higher incidence of chronic kidney disease.
In April 2016, researchers with the Department of Veterans Affairs found that users of Nexium, Prilosec or other PPIs may be 96% more likely to develop kidney failure and 28% more likely to develop chronic kidney disease after five years of use.
As heartburn drug injury lawyers continue to review and file cases, it is widely expected that thousands of cases could be filed in the coming months and years.
Mary

November 20, 2016 at 4:09 pm

My mother and I used it for years at the recommendation of our doctors! We managed to get off of it before it did grave damage!
"*" indicates required fields