Automobile Recalls Topped 22 Million Last Year: NHTSA
February 14, 2014
By: Irvin Jackson
The number of automobiles recalled last year in the United States was the most in nearly a decade, topping 22 million vehicles, according to government safety officials.  
According to a report (PDF) issued by the National Highway Traffic Safety Administration (NHTSA), the total number of automobile recalls in 2013 was the highest since 2004, with Toyota topping the list of automakers recalling vehicles, after issuing recalls for 5.3 million cars and trucks last year.
While Toyota had the most vehicles impacted by recalls, Chrysler issued the most different recalls, with 36 different actions that impacted 4.6 million vehicles. Honda recalled the third largest number of vehicles, with nearly 2.8 million vehicles impacted by 15 separate recalls.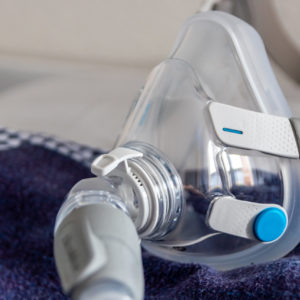 Did You Know?
Millions of Philips CPAP Machines Recalled
Philips DreamStation, CPAP and BiPAP machines sold in recent years may pose a risk of cancer, lung damage and other injuries.
Learn More
General Motors announced 23 recalls last year, second only to Chrysler in the number of recall campaigns. However, the world's largest automaker only recalled 760,000 vehicles and ranked ninth among all car companies for the total number of cars impacted by recalls. Observers say this is an indication that the company is catching problems early.
In 2012, the total number of vehicle recalls only involved 16.4 million vehicles, indicating that last year saw a bump of 5 million more cars and trucks impacted. The NHTSA does not give a reason for the jump in numbers. It is the highest since 2004, when there were 30.8 million vehicles recalled in 600 separate recall campaigns.
"There are a host of reasons why a manufacturer could have more or fewer recalls in a given year or over time — including, but not limited to, the introduction of new technology, its barometer for measuring risk, which could be more conservative or liberal as contrasted to other manufacturers or the industry as a whole, or other variables," the NHTSA report states.
Toyota has topped the list for the last four out of five years, but company officials claim that this year's high numbers come from the company being more vigilant and recalling vehicles promptly when there is a problem.
The company took a public relations hit when problems with Toyota vehicles accelerating out of control resulted in millions of Toyota and Lexus cars being recalled in 2009 and 2010. The company has maintained that the acceleration problem, which sparked hundreds of Toyota lawsuits, were caused by overly thick floor mats, but many plaintiffs say the problems were electrical in nature. A number of auto accidents were blamed on the problem, including some that resulted in fatalities.
In December, 2011 the U.S. Department of Transportation announced that Toyota was being fined $32.4 million following two federal investigations into how it handled unintended acceleration recalls and steering rod defects.
Government investigators indicated at that time that the auto maker delayed issuing that massive recall and failed to notify federal safety officials about the problems in a timely manner. The fines were the maximum allowed by law. The company also paid $1.4 billion to settle Toyota class action lawsuits claiming that the company's actions lowered the value of its vehicles, which many consumers purchase in part because of their high resale value. The company still faces numerous wrongful death and personal injury lawsuits, some of which it has settled.
One of Toyota's larger recalls last year was of more than 600,000 Sienna minivans from the 2004 through 2005 model years, which could potentially shift out of park without having the brake pedal applied. There were 21 incidents and at least two injuries when the vehicles unexpectedly rolled away.
One of the larger auto recalls was a Dodge Ram pickup truck recall announced by Chrysler in November, which affected 1.2 million vehicles from the 2003 through 2008 model years, due to a risk that the trucks may have steering problems.
The year also saw a battle between Chrysler and the NHTSA over a Jeep Liberty and Grand Cherokee recall. The Jeep Liberty and Grand Cherokee recalls involves 1.56 million Jeep Grand Cherokee and Liberty vehicles; a little more than half of the 2.7 million vehicles that the NHTSA and the Center for Auto Safety said should be recalled due to the rear-accident fire risk.
The initial request for the Jeep Liberty and Jeep Grand Cherokee recall was rejected by Chrysler in June 2013. The company had maintained that there was nothing unsafe about the vehicles. If Chrysler had continued to resist issuing the voluntary recall, NHTSA may have taken further action against the car maker, including public hearings and eventual court battles that could have been costly to Chrysler's reputation and bottom line.
"*" indicates required fields