Recalled Air Bag Require Immediate Actions by Car Owners, NHTSA Warns
October 22, 2014
By: Irvin Jackson
Following another death linked to a defective air bag manaufactured by Takata Corp., federal safety regulators are urging vehicle owners to take immediate steps to protect themselves and their passengers from a risk of serious injury associated with recalled air bags used by a number of different auto makers in recent years. 
The National Highway Traffic Safety Administration (NHTSA) issued a consumer advisory on Tuesday, warning that owners of vehicles with Takata air bags need to immediately get the devices replaced.
Individuals living in humid regions may be at particular risk, NHTSA officials warn, as reports suggest that the air bags may go off unexpectedly.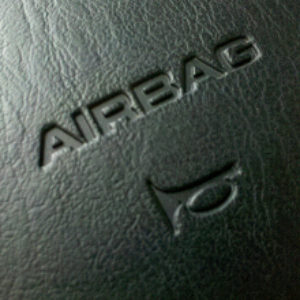 In recent months, Takata airbag recalls have impacted more than 7.8 million vehicles sold by nearly every major auto manufacturer, including Toyota, Honda, Mazda, BMW, Nissan, Mitsubishi, Subaru, Chrysler, Ford, and General Motors (GM) over the last 18 months.
All of the affected vehicles have air bags manufactured by Takata Corp. which may overinflate, resulting in debris and shrapnel being projected into the passenger compartment of the vehicles.
At least four deaths have now been linked to the defective air bags, with the most recent occurring earlier this month in Florida. Three of the deaths occurred in Honda vehicles, and the fourth occurred in an Acura, the luxury line owned by Honda.
The most recent death occurred on October 2 when Hien Tran, 51, died in Florida four days after an accident in her 2001 Honda Accord. The local medical examiner said that gouges in her neck were caused by shrapnel fired out from her Takata air bag, and while the wounds from the shrapnel were not fatal, they added to the numerous injuries from the crash that led to her death.
In response to the continuing risk of problems, NHTSA is warning about the importance of getting the recalled air bags replaced immediately, particularly for those living in Florida, Puerto Rico, those near the Gulf of Mexico in Texas, Alabama, Mississippi, Georgia, Louisiana, and also Guam, Saipan, American Samoa, the Virgin Islands and Hawaii.
"Responding to these recalls, whether old or new, is essential to personal safety and it will help aid our ongoing investigation into Takata airbags and what appears to be a problem related to extended exposure to consistently high humidity and temperatures," NHTSA Deputy Administrator David Friedman said in the warning. "However, we're leaving no stone unturned in our aggressive pursuit to track down the full geographic scope of this issue."
GM Warning Letter
As concerns throughout the auto industry continue to grow, General Motors is preparing to warn owners of certain Pontiac Vibe and Saab 9-2X hatchback vehicles not to allow passengers to sit in the front seats until the Takata air bags used in those vehicles are replaced, for fear that they could be injured and killed by the defective safety devices.
The letters will be sent via overnight delivery to those who own the vehicles and live in high humidity areas, where there have been reports of the air bags deploying unexpectedly. According to a report by Bloomberg News, GM officials have not said how many vehicle owners will receive the letters.
At least 85,000 Pontiac Vibe vehicles from the 2003 through 2005 model years were sold with Takata air bags, as well as an unreported number of 2005 Saab 9-2X vehicles.
The warning comes just days after internal documents from parts supplier Takata revealed that even more vehicles may be affected by air bag problems.
While the NHTSA is looking at vehicles with Takata air bags made between 2000 and 2007, e-mails from inside the company express warnings about defects that made it all the way to the auto manufacturers as late as 2011.
The issues appeared to center around the company's Montclova production plant in Mexico and the documents raise questions as to whether the scope of the recalls needs to be expanded to include thousands or perhaps millions more vehicles that could be still on the road with defective air bags which have not been included in NHTSA warnings.
A number of lawsuits have been filed over the defective air bags, including a lawsuit filed against GM by a woman who says she was blinded by Takata air bag shrapel in October 2013 in an accident in a Chevy Cruze. That defective air bag was tracked back to the Montclova plant.
The NHTSA has a list vehicles affected by the recalls and a database where users can enter their VIN numbers to see if their vehicle is included.
"*" indicates required fields