Nicotine Patch Use During Pregnancy Increases ADHD Risk: Study
July 24, 2014
By: Martha Garcia
New research suggests that not only is smoking during pregnancy bad, but use of a nicotine patch while pregnant may increase the risk of children suffering with child with attention deficit hyperactivity disorder (ADHD). 
In a study published online by the medical journal Pediatrics on July 21, Danish researchers reviewed data on children born to women who smoke, used smoking substitutes, and those who did not smoke during pregnancy.
The findings suggest that children born to women who either smoked and used smoking substitutes, such as a nicotine patch, had a higher risk of developing ADHD.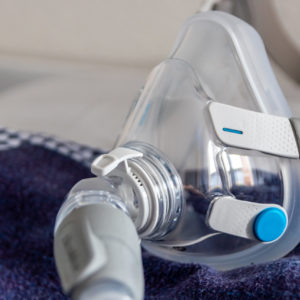 Did You Know?
Millions of Philips CPAP Machines Recalled
Philips DreamStation, CPAP and BiPAP machines sold in recent years may pose a risk of cancer, lung damage and other injuries.
Learn More
Researchers from the Aarhus University in Denmark studied nearly 85,000 children in a national study from 1996 to 2002. Children with ADHD were identified using the Danish National Patient Register and the Register of Medicinal Product Statistics. Two percent of the children studied were diagnosed with ADHD.
The Danish National Birth Cohort study's findings suggest that a mother's use of cigarettes or the nicotine patch was a greater predictor of ADHD risk in her child than a father's use. Compared to nonsmoking parents, children with two smoking parents had an 83% greater risk of developing ADHD.
Smoking and nicotine replacement use, like gum, the patch and sprays, were reported by mothers during pregnancy. The children were followed-up for seven years with until 2011.
Dr. Carsten Obel and the team of Danish researchers found children of mother's who used nicotine patches also had a higher risk of developing ADHD.
Obel emphasizes the results do not mean nicotine causes ADHD. Other risk factors may be involved. It may be that women who use nicotine patches may be at higher risk due to genes or the family environment. Additionally, researchers speculate mothers with stronger maternal nicotine dependence may also have ADHD themselves.
Researchers say one reason nicotine seems to affect pregnant women and their babies is the nicotine is able to readily transfer to the fetal compartment. This exposes the fetus to higher nicotine concentrations than their mothers.
Authors also note that mothers who used the nicotine patch gave birth to children with healthier birth weights than those who smoked. Typically children born to mothers who smoke are born with low birth weights. Yet, use of the nicotine patch did not increase the risk of having a child with a low birth weight.
When a mother quit smoking or used the nicotine patch during pregnancy, the children had a birth weight similar to those of children of nonsmoking parents.
The researchers concluded that despite the ADHD risk of patch usage, the nicotine patch may help women who smoke give birth healthier babies by abstaining from cigarette use.
In 2012, researchers from the same university published a study in Pediatrics whose findings suggested that the use of nicotine patches and nicotine gun during pregnancy increased the risk of having a child that cried excessively.
Rates of ADHD continue to rise in the U.S. Approximately 11% of children in the United States between the ages of four and 17 are diagnosed with ADHD, according to the U.S. Centers for Disease Control and Prevention.
"*" indicates required fields