SharkNinja Faces Lawsuit Filed Over Ninja Foodi Pressure Cooker Explosion
April 15, 2021
By: Russell Maas
A Louisiana woman has filed a product liability lawsuit after a Ninja Foodi pressure cooker exploded, spraying her with boiling hot contents which caused severe burns and injuries.
The complaint (PDF) was filed by JoVanna Richards in the U.S. District Court Western District of Louisiana on March 16, indicating SharkNinja Operating, LLC falsely advertised and misrepresented its pressure cookers as being safe and impossible to open while the contents were under pressure.
Richards indicates she was using the SharkNinja pressure cooker on April 14, 2020, following instructions provided in the manual, when the lid suddenly and unexpectedly blew off of the pot, causing the scalding hot liquids to be forcefully ejected onto her arms and chest.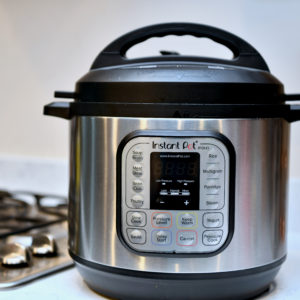 SharkNinja advertises its pressure cooker as having "14 Safety Features," which are supposed to prevent pressure from building up inside the pot unless the lid is properly closed. The manufacturer also claims the safety features are designed to prevent a person from being able to open the pot until it has completely depressurized. However, Richards claims these safety representations are not just misleading, they are flat wrong and fail to provide adequate warning.
According to the pressure cooker lawsuit, SharkNinja continues to falsely market and sell the products, putting thousands of consumers at immediate risk of serious and substantial burn injuries.
Richardson claims SharkNinja's wrongful conduct in negligently designing and falsely advertising the pressure cookers caused her to sustain severe and disfiguring burns to her arms and breasts, which continues to require substantial medical treatment and permanent scarring.
Pressure Cooker Lawsuits
The allegations raised in the lawsuit mirror those presented in similar claims over pressure cooker explosions involving products sold by NuWave, Tristar Products, Inc., Sunbeam Products Inc. and other manufacturers in recent months, each indicating defective safety features left plaintiffs with severe burns.
Pressure cookers are designed to allow the contents to reach temperatures over 250 degrees, with massive amounts of pressure built-up inside which can be extremely dangerous if the device is used incorrectly or poorly designed.
The most common pressure cooker injuries involve burns that range from first to third degree and typically cover a large percentage of a person's body. These types of burn injuries can leave patients prone to infections and sometimes requiring amputations.
Among other common injuries are electrocutions, spills and explosions which are often the result of the pressure cooker overheating or containing a defective or leaking seal.
The U.S. Consumer Product Safety Commission (CPSC) has issued several pressure cooker recalls over the last several years due to the due to the ability for the lids of the cookers to open prematurely while contents are under pressure, allowing hot contents to be expelled and causing a scald or burn injury to individuals in the immediate area.
More recently, the CPSC issued a Sunbeam Crock-Pot recall in November 2020, impacting nearly 1 million 6-Quart Express Crock Multi-Cookers with lid locking defects that have resulted in at least 99 burn injuries. The crock pots were sold by popular retailers such as by Amazon, Walmart, Target and other retailers throughout the United States.
"*" indicates required fields